Google has come a long way since its humble beginnings as a Stanford University research project in 1996. While the company has ventured out of its algorithmic search roots, Google is still synonymous with search -one of the most important activities among Internet users. Since its ambitious start, Google has not only retained Internet search supremacy, it has also come to redefine it.
For most business interests that have at least one online property, ranking high on Google's Search Engine Results Pages (SERPs) is vital to their success. To this end, Google has managed to change the way websites are structured and their content publishing strategies. Google has been pretty busy rolling out changes over the last few years, and SEO professionals have paid particular attention to the following three major updates:
Panda and Penguin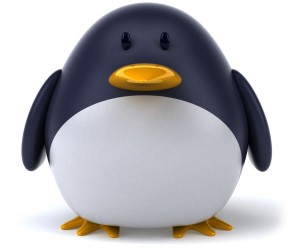 In early 2011, the SEO rumor mill was busy with reports about major changes being planned in Mountain View. By February, the rumors about a significant change to Google's algorithm with regard to how it ranks search results came true. The update, which was officially named Panda and informally known as Farmer, managed to bury some sites that used to rank high on the SERP and allegedly gave preference to social media and news content.
The Panda process has continued ever since, and in the process has managed to upset several prominent web publishers. It has not been a painless process; several online discussion venues complained that publishers of original content were being negatively affected by Panda since it gave preference to websites that are based on aggregation, scraping, plagiarism, and copyright infringement schemes.
A year after the Panda update, Google introduced a new change to its search algorithm, this time named Penguin. Google Penguin was less transformational than Panda, and it was mostly introduced to check for spam content and rank quality sites higher. Both Panda and Penguin are based on the work of human quality raters whose evaluations were somehow learned and adapted by the algorithm. In the end, these updates are great for the SEO industry as they force to think of quality, not just quantity when it comes to both links and content.
2.     Rich Snippets
Google introduced the concept of rich snippets back in 2009. These are pieces of summary information that are displayed on the SERP; for example, standard annotations in the HTML code that highlight certain aspects of a website like: ratings given by users or customers, the popularity or social media clout of an author, scheduled events, and more. Google will take this information from web pages and will highlight it in the SERP for a rich SEO experience, as long as the data is properly encapsulated by certain tags or microdata formats.
Google offers webmasters a guide on rich snippets and a testing tool, but some SEO analysts believe that Google may be cutting back on certain snippets, like the stars given on product or service reviews. There is, however, one rich snippet that Google does not seem to be backing away from, and it is directly tied to Google+ and the company's overall social media strategy.
3.     Social Search

 Author information is a very important rich snippet that seems to have grown in scope significantly in 2012. The authorship snippet seems to be part of Google's strategy to integrate its products with the help of its burgeoning social network, Google+. The idea is to help users discover quality content that they might be interested in based on what the social graph of an author looks like.
The authorship snippet displays certain information from the content creator's Google+ website, like the picture and in how many social circles the author can be found, right on the SERP. This is an important aspect of the Search Plus Your World strategy, which aims to bring users information that has been shared, or even created, by members of the Google+ social network.
In the end, it seems as if Google aims to roll all its products into Google+, thus giving them a social function that will in turn augment the quality of its search results. If a fan of entertainment gossip, for example, enters the search term "Britney Spears", the experience will be made richer not only by quality search results but also by the interactions of his or her Google+ circles.
About the Author: Matt Beswick is a UK based digital consultant, providing SEO services to businesses of all sizes, and co-founder of Pet365. Find him on Twitter – @mattbeswick.