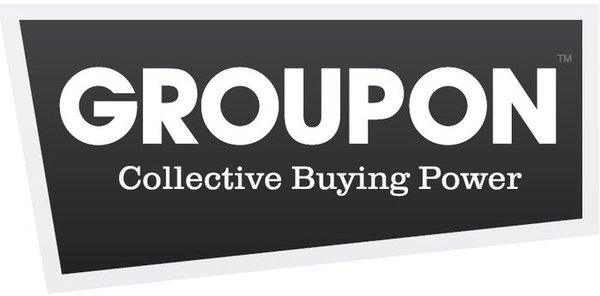 I admit it – I've caught the Groupon bug. I never really thought it would happen to me. I'm reasonably intelligent and well informed. I know that about 1/3 of Groupon vouchers go unredeemed and that many people buy stuff from the site that they wouldn't otherwise have bought. However, in spite of this, I have found myself browsing their offerings periodically and even buying occasionally.
I offer this introduction because it occurred to me that you, our readers here at Quantum SEO Labs might benefit greatly from offering a Groupon or Living Social deal yourselves. Here's what you need to know:
How Groupon Works
I'll assume that you have not been living in a cave somewhere and as such you've at least heard of Groupon and Living Social, two of the biggest social buying clubs on the Internet today. However, if you're like me just a few months ago before a friend turned me on to the site, you may well not understand how the site works and why it can be so beneficial for many businesses.
In essence, Groupon works on the concept of negotiating special deals on various products and then offering them at a steep discount. In order for the deal to go through, a minimum number of people must make a purchase. I think they also offer a ceiling option now so that you don't end up selling millions of units of a product at a loss.
What Groupon Sells
I frankly don't know what Groupon doesn't sell. Every day, there is an extraordinarily eclectic selection of products for sale, from trips to Europe to spa days to restaurant deals to fire extinguishers (I bought a fire extinguisher for my kitchen – you never know. I passed on Europe and the spa day though). This means that for almost anyone, Groupon, Living Social or one of the thousands of wannabe sites is likely to be able to help you out.
The one thing I haven't seen yet on Groupon (though I'd be surprised if they have a rule against it) is things like software and eBooks. Mind you I've only been checking them out for a few months, so it's possible I missed those.
Why You May Want to Do a Groupon
There are two great reasons for doing a Groupon deal (or a Living Social deal or a deal with one of the smaller social buying networks). The first is exposure. Let's say for example that you run a local gym. You could sell a month's membership for $9.99 and potentially sign up new members who will pay the full price of $49.99 from then on. And this works pretty much for any business which happens to have more than one product to sell or which sells subscriptions.
The Groupon Secret
The other really cool thing about Groupon (and which I warn people on my personal finance blog about when making purchases from the site) is that around 1/3 of Groupon vouchers are never redeemed. This means it's found money in your pocket. Groupon of course takes their cut, but when you figure that you can literally pocket about 1/3 of the money spent on average and not have to send out any product or provide any service, that's an extraordinary deal.
By the way, I'm proud to say that I've made a total of seven Groupon purchases and have never once failed to redeem the voucher. Though I admit, I did buy things I wouldn't have bought otherwise and that frankly I'm not sure why I bought them anyway.
For example, I really can't stand steamed veggies and yet I bought a vegetable steamer on Groupon (I figured I ought to be eating healthy even though I know practically speaking, it's just going to sit in a kitchen cabinet and collect dust).
Oh well – another example of why doing a deal on Groupon or another similar site is great for business. You can occasionally hook people who wouldn't have otherwise made a purchase at all.
Speaking of Similar Sites
One final note – Groupon is the 800 pound gorilla in the room and Living Social isn't far behind. However, there are literally thousands of similar sites which either are wannabes or which specialize in either being hyper local (like just this one neighborhood) or specific niches (only chocolate makers for example). So if you want to do a deal like this but you're too small for Groupon, consider looking for other, similar sites which may work out a deal with you.