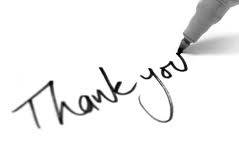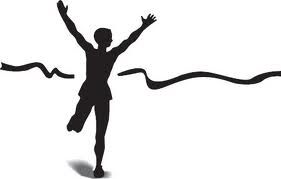 We thank our clients who helped reach the 1 million dollar revenue mark
It is an almost universal truth that making your first million is always the toughest. There are umpteen references to this experience both online and offline.
While the unanimous truth is that making your first million is fraught with difficulties, no one is very clear as to whether the subsequent millions are relatively easier to earn.  I promise to let you know first hand.
"How come", you may ask? Well, the time has come to let the cat out of the bag. My company Quantum SEO Labs, recently crossed 1 million dollars in revenue earnings. And we have achieved this landmark moment within 3 years of operations. And right now, whatever we earn will take us towards the subsequent million. Yes, we will keep our eyes and ears open and see how tough (or easy) the subsequent millions are to earn and we promise to let you know.
But That is Not What This is About
This post is about the journey to our first million. It was a tough journey, no doubt, but one that has helped me grow both professionally and personally. The lessons that we have learned along this journey are universal and in my opinion will be helpful to anyone on a similar quest.  No doubt, your journey is individual and personal in its own way, but these lessons that I am about to share may help
(a)   speed up your journey
(b)   prepare you better for the journey or may even
(c)   motivate you not to give up the journey.
Even if any one of these objectives is achieved, my purpose in writing this post would be served.
And of course, if you are already in the 1 million+ club, read this post solely for the 'pleasure of reading' and compare with your own experience of crossing the 'elusive' 1 million dollar mark 🙂
Before the Beginning…
It would be incorrect on my part to embark on this post without thanking the people responsible for making this happen. The dedicated team at Quantum SEO Labs and of course, our clients.
Our clients put their trust in us and our abilities to take their website to the top of the SERPs. Quantum SEO Labs has worked with several small to medium businesses during these 3 years. They have been extremely patient with us, supporting us immensely by sticking with us through thick and thin. In fact this achievement would not have been possible without our clients. Thank you guys, (I know you are reading this post).
And my talented and professional team eats and breathes SEO and works hard to arrive at and implement strategies that achieve the desired results for our clients. Thanks Sandhya Valecha, Faroq Chowdhury, Eric Hammer and Ahsen Ahmed and the rest of the team for your contribution to what is truly 'our' success.
And Now to the Lessons …
10 Lessons Learned during the Journey to our First Million
Dream Big…But Have the Patience to Achieve the Dream
It all starts with a dream.
Dream BIG to reap BIG benefits.
 "Dreams are not what you see in sleep. They are the things that do not let you sleep".  This is a quote by former Indian President and leading scientist Dr. APJ Abdul Kalam and something you should strongly put in practice if you wish to achieve any dream, whether it is of having your own successful business or swimming across the Atlantic.
My own journey started with a burning desire from a young age to earn money. Though the cool things to study when I was growing up were engineering and medicine, I observed that it was the businessmen who were making the most money.  Hence I decided to follow my heart and get into business.
Though I knew business was where I would find eventual success, it did take me more than a few 'failed' attempts to find the right business. After burning my fingers (read losing money) on the Forex business and the Plug-in-Profit website, I finally discovered SEO. Now with 4 years' SEO experience, (3 years at Quantum SEO Labs), I am humbled by the power of dreams and what they can achieve.
Be Prepared for Hardwork in the Initial Days
Yes indeed! There is no substitute to hard work
 The first few months are the toughest when you start a new venture. The legalities of setting up a new company may be easy, but getting it up and running is not.
In the initial days, I would spend 10-14 hours every day, including working on weekends. The process of getting people to become aware of your business, getting those initial clients and doing everything yourself (because hiring staff is not quite feasible in the beginning) is extremely time intensive.
It is not my intention here to brag about the hard work I did because frankly, there is no substitute to hard work, both initially and later. It is just that things are perhaps a tad easier now, thanks to the phenomenal team in place.
Don't Be Disheartened By Initial Failure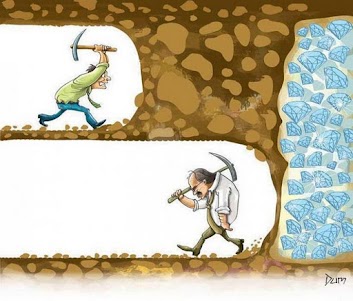 You never know how close you are to the breakthrough. Do not give up due to initial disappointments.
You will often find that the hard work you put in initially does not translate into quick results. In fact, you will come across several failed attempts. Don't get disheartened.
Initially, my website got little traffic and practically no sales. A part of me was worried that this venture might go in the direction of my initial failed businesses and I may end up losing money.
But I persisted through the initial tough months.
Confidence is a Positive Asset
If you are confident, your customers will feel it
 The more confident you are about what you do, the easier it is to get customers. It is simple logic.
If you are running an SEO company (like me), people coming to you don't know much about SEO (otherwise, they would not come, right?). They perceive you as the expert and unless you are able to convince them that you are indeed the expert, you won't get their business.
And this happens only when you are confident. And you get confidence only if you are truly knowledgeable and have experience.
Initially, I learned all I could about SEO by subscribing to mailing lists, downloading (free and paid) ebooks on the subject. Now I have 4 years experience in the field, which is an obvious asset. Yet I am constantly updating myself about the emerging trends in the industry, so that I can offer the best to clients at all times.
Surround Yourself With the Best People..…And Value Them
Hire only A+ people for your business. It is the best investment.
As the business slowly picks up and you get progressively busier, you need help. It is a fact that "If you pay peanuts, you will get  monkeys".
Make sure that you hire the best talent around. The premium you pay for them is more worthy than what money would save.
Once again, a big 'thank you' to my team.
6. There is no Substitute for Great Customer Service