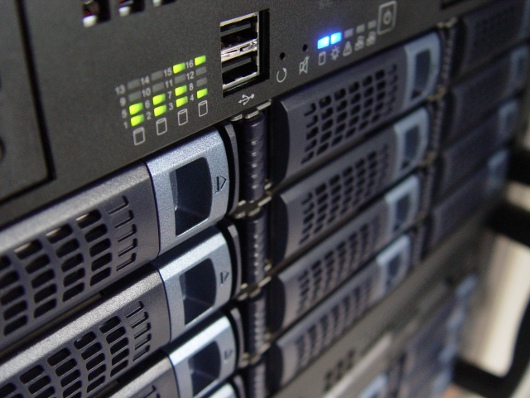 There are literally tens of thousands in not hundreds of thousands or even millions of web hosts out there on the web which can be used to host your website. There are free services, paid services and even free services which include nothing but a link to the company (such as Microsoft Business Live).
However, if you intend to run a website which actually makes money, then you need to use a quality webhost, one which has stood the test of time and which actually offers real service and support. Here are five webhosts I know of and or have used:
I currently use DreamHost to host my personal finance website. So far, I have found that the service level is excellent and they seem to really care about their customers. The company offers really great technical support as well.
My one complaint regarding the company is that they are somewhat limited in the services that they offer as one click installs. I would have loved for example to see Yourls offered as a one click install, which I understand some other hosts offer, but Dreamhost does not.
Still, you can install WordPress, Joomla, Drupal and more on your site with one click install services, so the site can be quite useful.
Ask people on Warrior Forum to recommend a web host and they will inevitably suggest using HostGator. It seems to be by far the most popular webhost amongst Internet marketers. From everything I've read about the site, they seem to have some excellent services.
I personally had experience with them while helping a client of mine develop a website and found that their services generally offered good uptime, though I can't speak to the other services that they offer since I didn't have to set up the site. I just did work on a site which was already being built.
I use GoDaddy to host my domain names and I'm so far quite happy with them. The biggest complaint I have against them is that they tend to push lots of extra services onto people. I have not however used them to host any websites. I simply use them to host my domain names. Therefore, I can't speak to that service, however if it's as good as their domain hosting, it seems like a good choice.
I don't really know much about BlueHost except for the fact that many people on the WordPress.Org site seem to like BlueHost for their blogs. They do support WordPress.Org, which is nice to see, but beyond that I can't say much about them. Still, you don't get to the point of being one of the biggest hosting services on the web without doing something right.
I have mixed feelings about 1&1. I've seen a number of people recommend them on the Warrior Forum, however when I was looking at hosting options a few years ago, I recall seeing some negatives about them. Therefore, I'm including this on the list because of recommendations from other warriors, but I don't know anything about them myself.
Who Not to Use
A brief note for those interested in web hosting: there are two services I used which frankly I was very disappointed with. Netfirms, which I have seen some recommendations for gave me nothing but headaches when I used them a few years back to host my personal website.
Another place I'd stay away from is Super Green Hosting. When I decided to set up my personal finance blog, I originally went with them. That is until they asked me to e-mail them the front and back of my credit card. No reputable company would ever ask for such a thing – it's a perfect way to be the victim of identity theft and I wouldn't take chances with that place.
Finally, while I didn't use them for web hosting, I cannot stress enough how much I feel that you should stay far away from Network Solutions. I originally hosted my domain names for my personal finance blog with them and had already started building my new blog.
Four days later, I got an e-mail from them saying they'd decided to cancel my order because their fraud prevention department had some kind of problem with it. The e-mail offered no phone number to call, no recourse and a note saying that my domain names had already been released. I raced to reregister them with God Daddy and was lucky they were still available.
Frankly, if they actually would just summarily release my domain names without so much as a note to me to let me know there may be a problem, I can only imagine what might happen if you hosted a website with them. Therefore, my strong recommendation is to stay far, far away from Network Solutions when you need webhosting and especially domain name hosting.