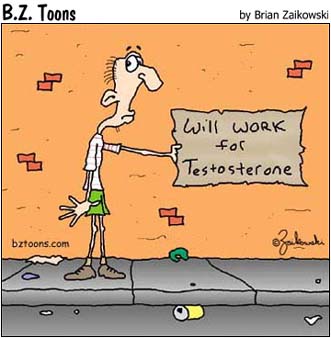 There comes a time in every Internet entrepreneur's life when he or she realizes that you just can't do everything yourself. It's simply not possible because there are so many different skills you need to master. Not to mention that time is not unlimited. To truly run a successful business online these days, you'd need to clone yourself about 10 times over.
On the other hand, hiring anyone full time to help you is usually not an option either when it comes to building a professional business for the simple reason that you probably don't have enough work to hire someone full time. Not to mention that you need a very wide range of skills in order to do everything you need done.
The solution to all this is of course to outsource to various workers, often workers located all over the world and not just in your own country. The following websites will help you to connect with these workers whether your needs include hiring someone to write software or you need to hire someone to do writing for your website (by the way, I provide professional writing services myself) or anything in between.
Probably the best known of the outsourcing companies and certainly one of the oldest on the web is Elance. These guys have tens of thousands of members who are eager to get work and to do the job you need done and they add new people every day. You can easily expect to get at least 10 bids on a project as long as you are reasonable in what you offer.
I say the above because the odds of finding a decent writer willing to write 500 word articles for a dollar a piece or less are slim to none. I see many of these kinds of offers on Elance but the people who respond to them tend to barely speak English themselves and will simply provide spun junk.
Expect to spend a reasonable sum of money for a decent writer.  Ditto for most other kinds of professionals. Web site design professionals for example are no longer available to custom code a website for $10. You can find relative bargains because when it comes to designing a website, you can hire a third world coder, but you do need to be careful.
Be sure to check people's feedback ratings and look as well at what previous people who worked with your potential freelancer wrote about the person.
The other granddaddy of this business, Guru is not nearly as popular as Elance (I think in part because it's much more expensive for freelancers to sign up for it). On other hand, Guru does have one very big advantage over Elance and that is exactly the same reason that it doesn't have the kind of traffic that Elance has.
In essence, Guru charges a pretty hefty fee from freelancers if they want to sign up for their premium services and this means that anyone who does spend the money to sign up for it is more likely to be the kind of dedicated professional you want to hire for your project.
No listing of websites for finding freelancers would be complete without mentioning the Warrior Forum. You will have to spend money to put up a listing asking for professionals to help you with whatever project you need done. You can also expect in some cases to spend more than you might spend on some of the other websites that I recommend here.
The advantage however of using the Warrior Forum is that I find that the people who have their own ads up are often much more professional than those at many of these other services where pretty much anyone can join and post an offer for their services.
I'd recommend that you check people's reputations on the Warrior Forum and look for someone who has been there a while and been thanked quite a bit. These are the warriors who tend to know what they're doing because others have offered their praise of them.
It's also useful to check out the offers on Warrior Forum because it's often possible to find professionals willing to do the job you need without having to spend money on putting up your own ad offering your job to all bidders.
I've never been a big fan of oDesk as a freelancer.  They work mostly with hourly services and I've never been much into that because my feeling is that just because I can work fast doesn't mean that I should earn less than someone else who works slower than I do. On the other hand, employers tend to absolutely adore oDesk.
In essence, these guys pioneered a service whereby they take screenshots of your worker's computer screen at random intervals. The idea is that you can actually see whether or not the guy was really doing the job you are paying them to do or was in secret popping over to Facebook to chat with their friends about the stupid guy who hired him on an hourly wage.
There are ways to get around this however so I'm not 100% convinced that oDesk is the best choice for your needs, however it does seem to be very popular and I've heard many, many good things about in on the Warrior Forum and from other Internet marketing gurus whom I've spoken to and who swear by the service they provide there.
I also believe that they now offer fee for service projects as well (i.e. that you can pay a set fee and you don't care how fast or slow your worker gets the job done). Elance used to offer only that method by the way but now offers a service similar to oDesk as does Guru. Warrior Forum workers by comparison are obviously not going to send you screenshots of their screens every few minutes.
Yes, the website where you can find a girlfriend and grill is also the place where you can hire professionals to do the job that you need done. Plus, the service is 100% free since you can post a basic Craigslist ad for nothing whatsoever. On the other hand, I have also heard some horror stories about Craigslist.
The problem cuts in both directions. I've heard of freelancers who were screwed by someone they met on Craigslist who didn't pay them a penny after they delivered the work that they were hired to do (this is why many freelancers require full payment up front or the use of a third party escrow service. Personally, I require half payment up front and half on delivery).
I've also heard of people who paid for services on Craigslist and the service was never delivered or was done so poorly that it was not worth what they paid to have the job done. That having been said, I know a great many freelancers who swear by Craigslist and 95% of projects posted there tend to go exactly as planned and everyone walks away happy.
I personally have never used vWorker (they used to be called RentaCoder) and so I don't know a tremendous amount at the service. However, I do know that it's pretty popular and is definitely not a website which people go to only to hire programmers. The service started out that way however today, they offer up a full range of services just like Guru and Elance.
I believe they also offer their own escrow service which is a very good idea for anyone hiring someone to do a job, especially if it's someone you know nothing about and who may end up disappearing with your money later on.
This is kind of like another version of the Warrior Forum. I personally prefer the Warrior Forum only because I feel that there are more professionals hanging out there, however Digital Point does offer many of the same kinds of features. They also have a similar system of thanks and they offer paid advertisements from people who are available for hire as well as paid ads for people wanting to hire someone.
If you don't find just the right professional over at Warrior Forum, it may be worth checking this place out and seeing whom you can find here.
I know – I'm constantly taking digs at Fiverr on this blog and I admit, I'm not a massive fan of the service, mostly because I cannot imagine who anyone could earn a decent living working for just $4 per gig (I'm a freelancer, what can I say?). On the other hand, there are gigs which you can buy on Fiverr which are great deals.
I definitely do not recommend using Fiverr for people who write articles. I don't care what anyone tells you, nobody who does a decent job writing an article is going to work for long for just $4 for a 500 word piece (Fiverr keeps a buck for themselves as a commission). Similarly, I discourage people from going there looking for link packages because these need to be done by someone who knows what they are doing.
On the other hand, there are things you can purchase on Fiverr and be perfectly fine with them. For example, oftentimes, you simply need a video uploaded to 50 different video distribution sites. Doing it yourself could take hours because you have to load it up each and every time. On Fiverr, you can find people willing to do this job for just five bucks.
I recommend looking for the lists from trusted professionals of the Fiverr gigs they like. For example, Kim Roach has an excellent list of her favorite Fiverr gigs.
You do need to keep on top of these things though because some gigs that pros recommend end up being closed or backlogged because of the fact that they were recommended (let's face it – either they'll be swamped with work or they'll decide that they're now good enough to earn a decent living elsewhere and kiss the $4 per gig life goodbye for good).
Okay, here's one which is a bit out in left field and which is specifically aimed at people looking for content. Text Broker has been around for a long time and they do have a fairly exacting group of editors who check the work for the people who submit material to the website. They are not easy to get past and the work needs to be good in order to earn their seal of approval.
They have several levels of service with the best level of course costing the most money. I do need to mention though that the rates here are pretty low. This means that the people working there need to do a lot in a little time in order to make a living. Plus, last I checked, they still hire only Americans though this may have changed.
What this means is that you can get American English writing which is grammatically correct and which won't cost an arm and a leg. The bad news though is that you're not going to get the kind of writers who have what I like to call "pizazz." You'll get competent stuff which is surface deep but if you need something well researched which actually has quotes like from a newspaper, look elsewhere.
Finally, this website is close to my heart because it's where I landed my first paid writing job almost nine years ago. The site is mostly focused on fiction writers which means if you are looking for story writers, this is definitely the place to go. They do have writers who take all kinds of ghost writing jobs though, including content writers so do check them out.
As with other sites, buyer beware – while there are many talented writers at Absolute Write, there are many who don't know what they are doing and are a waste of time. And as with other sites, you'll pretty much get what you pay for here. Offer a penny a word and you will not get masterpieces which you can be proud of.
Bottom Line
Look, you can go to any of these websites and hire a quality outsourcer who will do a great job for you on the particular project that you need to have done. However, you also need to be realistic and realize that outsourcers need to make a living too.
Don't expect to get bargain basement prices and then get the quality of the New York Times in writing or of Amazon's website in website creation. Offer reasonable prices though and you'll find that earning a living online is easier for both you and the outsourcer you hire on one of these websites.