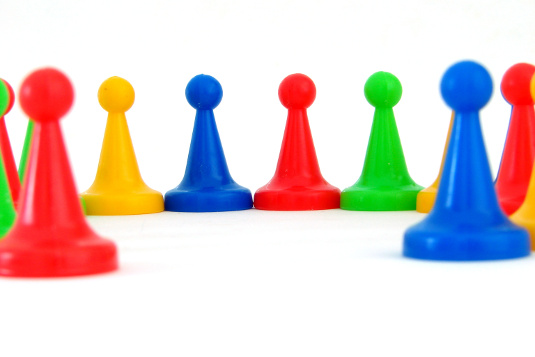 One of the most important things that any SEO specialist or Internet marketer needs to know how to do is to build backlinks, especially on popular social services such as Facebook and Twitter.
Now while it is possible to do this easily enough using just the basic services, it can be extremely time consuming to do so, making for a lot of work and tying you to the computer all day long. Fortunately, there are actually a number of services available which will make it relatively painless to schedule your tweets and Facebook updates well in advance. Here are three popular options:
The nice thing about Social Oomph is that it's a fully integrated service. It offers pretty much every feature you could possibly want in order to get your message out to the world. The service lets you schedule tweets and Facebook updates as well as RSS feeds, the whole enchilada.
Social Oomph also offers a number of features to let you connect with people on Twitter, including automatic following features and set and forget connections to your blog. You can also search for "channels" where specific keywords are used and set up special follows for those people. Other features include automatically sending a direct message to those who follow you.
There are many more features besides these, but those are some of the more popular ones. Bottom line, it's by far the most complete service out there.
The bad news is that these services come at a price. While some features are free, including scheduled tweets, others, such as scheduled Facebook updates and the Twitter management features cost money to access. The service is $29.97 a month, but it does seem to me to be worth it if you want the maximum benefit with the minimum fuss and you can afford it.
Since I can't afford it, I use some other services to get my message out, though they're not as comprehensive:
I mentioned in a previous blog post that I use HootSuite and it happens I'm extremely partial to the service. While HootSuite is also a paid/free service, their free version offers a few more features than SocialOomph. Specifically, HootSuite lets you schedule your tweets as well as Facebook updates and updates to other social networks at one time.
This means that you can send out updates to everyone using one panel. It's not as comprehensive a list as I'd like though, which is why I use the service to connect to Ping.fm, where it bounces it out to around 30 social networks.
Interestingly, even though I haven't been actively promoting any other social networks, people have found me and started following me on other services as well, thanks to my efforts with HootSuite and Ping.fm.
Now, as I said, HootSuite doesn't cover everything. It only lets you schedule tweets and Facebook updates and the free version lets you use a maximum of two RSS feeds. The paid version, which is $5.99 per month lets you have unlimited feeds, unlimited lists of accounts and, most importantly: plenty of analytics material to help you maximize your social networking.
That said, it's still not nearly as comprehensive as Social Oomph, but it's also vastly cheaper than that service. I personally just use the free service since I'm able to track my accounts in a different way.
Finally, there is Dlvr.it, which specializes in one thing – sending out your RSS feeds to other social networks and social bookmarking sites. It will automate pulling your blog's RSS feed and sending them out. It doesn't schedule tweets or Facebook updates, but it does send tweets and Facebook updates when your RSS feed is updated.
The service is completely free, without a paid option as far as I can tell. I haven't used it myself, but I've seen a number of people on the Warrior Forum say they use and absolutely love it.
Bottom Line
If you don't want to play around, spend the money for Social Oomph. It's by far the most comprehensive option available. However, if, like me, you have more time than money, then using HootSuite, Ping.fm, Dlvr.it and a Twitter management program combined with a bit of effort will get you a lot of the functionality without any of the cost.