The odds are fairly good that if you are a regular reader of these pages, you already have a Facebook fan page. These pages form an essential part of any business engagement strategy and should be created soon after you create your first website.
In some cases, Facebook pages are little more than fronts for the website while in other cases, smart business owners turn the pages into mini store fronts all their own. However, what many business owners don't consider is the idea of using custom made apps to drive traffic and sales. Here's what you need to know:
What Are Custom Facebook Apps?
Facebook is much more than just a social networking site. It is also in many ways like an operating system. It has its own applications, many hundreds of thousands of them in fact. These apps can be very simple items which allow you to import HTML into your site (as seen below) or they can also be much more complex.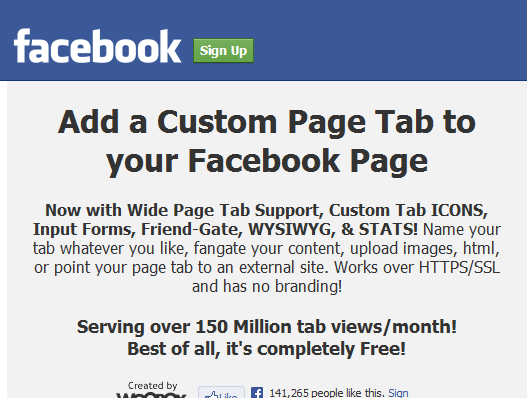 For example, McDonalds has a pretty nice Facebook app which involves answering trivia questions and then getting rewarded for them. Another example I liked was an app which involves fruit picking (from a fruit juice company). These are both game type apps. However, you are not limited to such apps.
You could also create apps which are useful for retirement planning or even for doing SEO. Bottom line, apps exist for pretty much anything you can think of sand they can be extremely popular with your potential users. Now, what you are probably asking yourself is, how do I capitalize on these apps?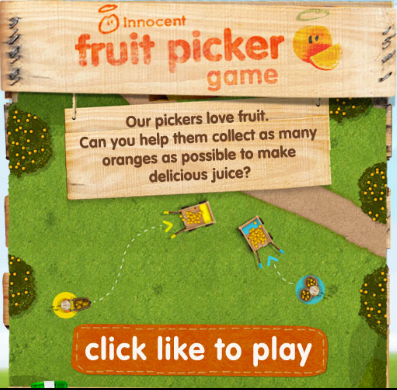 Use Them to Drive Traffic from Other Facebook Pages
One thing that I love about apps is that they don't have to live only on your own Facebook page. You can also use them on other people's pages. A great example of this is the HTML app I mentioned above. It's available for anyone to use and it can be installed on any page. Indeed, it is installed on tens of thousands of other pages.
So how does this help you? One word: affinity. In essence, when you create an app for Facebook, you can use it to push your own products by putting in a link back to your site or your Facebook page at the bottom of the app. Then, every time someone looks at the app on another page, you get free advertising from the affinity advertising.
Use Them to Drive Traffic Directly
Of course, you are not limited to using Facebook apps to drive traffic from other people's Facebook pages. You can also use the apps to drive traffic either to your own page or to your website. The key is to make the apps useful and interesting so that your potential customers will want to use them and even tell their friends about them.
Use Them for Likes
Another great use of Facebook apps which can drive traffic is to use them to grab likes. As you can see, the fruit picker app actually requires people to like the page before they can use the app for anything at all.
You can also require people to tell five friends about the app before they can play or offer extra incentives within the app (i.e. If it's a game, unlocking additional levels) to get people to tell their friends which turns the app into a viral marketing thing. The possibilities are endless.
But I Don't Know How to Write an App
If you're like me, writing an app is probably beyond your abilities. At least, writing a compelling app anyway. I can do some basic programming but I'm not a professional Facebook programmer by any means (or to put it another way, "Damnit Jim, I'm a writer, not a programmer" — and if you're not a Trekkie, that went right over your head).
This used to be a problem but it's not anymore. You can easily find someone to write the app for you by using any of the many services such as Elance  or GetaCoder to do the job. Often, you can have a custom app written for as little as $50 depending on how complex the app needs to be.
Just look for people who have some kind of feedback already and always use escrow to pay your contractors. This way, if there is ever a problem, you are protected and need not worry about your programmer walking away with your money without doing the job you hire them for.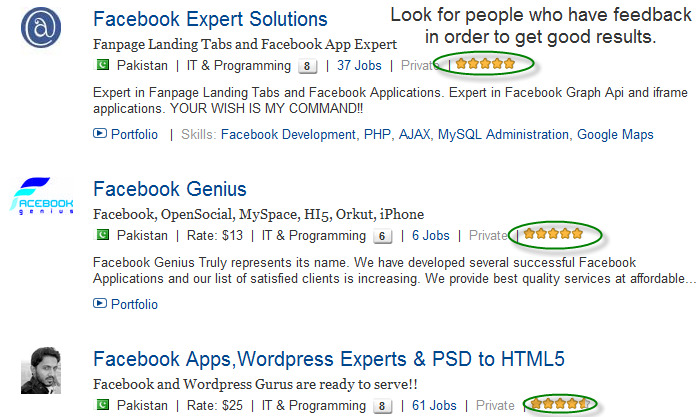 Finding App Ideas
Okay, so now you're all set to have an app written. One problem. What should the app actually do? The answer is really up to you. Presumably, whatever business you happen to be in, you are an expert or at least well informed on the subject. What do your customers need?
For example, if you run an SEO company, you might want to create a Facebook app which can help people to find appropriate pages to build links from on Facebook. Or if you run a website on personal finance you could create an app which allows people to calculate how long it will take them to get out of debt.
If you still can't think of something, the very best option is to check with your customers directly. Either send out a survey to your customers asking what they'd like to see or just check on forums devoted to your niche. Either way, you'll inevitably find some great ideas for apps.
Then, it's simply a matter of getting the word out there so that your potential customers know that the app exists and that it's something worthwhile. That's of course where a good SEO company like QuantumSEO Labs comes in…we can help you get the word out there…