So I recently had the chance to check out a brand new service called RankSignals.com. Like many other sites, including the well-known Open Site Explorer, Rank Signals is basically a way to check on your backlinks. However, what I found particularly intriguing about the site was the fact that they happen to have much more to offer than what I find in most other services which check your backlinks for you. Here's what you need to know:
Why Check Your Backlinks
Let's start with the basics for those who may be new to the game. The more experienced folks can simply skip over this section of my review and then get to the good stuff. So why would you care about checking your backlinks anyway?
You see, here's the thing: Google doesn't actually tell you much about how they figure out what your website's page ranking is going to be. Nor do they tell you why you may rank for a particular keyword or you may not rank for another keyword. SEO is in essence, a great big guessing game whereby you kind of have to figure out the details about what makes your site get ranked and then try to duplicate it.
One thing we do know however is that if you have high PR backlinks which point to your website, then that will help you to get a good ranking for your website.
It's also important, especially in this era of the Penguin update to keep a nice mix of different kinds of backlinks, including some which are do follow and some which are no follow. An all do follow backlink portfolio is a dead giveaway that you are doing SEO and not getting much in the way of natural backlinks. This will actually hurt you rather than help you.
Checking Your Backlinks
Now as I said, there is a problem because Google won't actually tell you which links they've got which have been indexed for your site. Used to be people would rely on Yahoo! Site Explorer, however that service is now defunct and so today people check out a variety of different services. One of the newer ones is as I said, RankSignals.com.
Why Use Them?
That's a good question – why indeed would you want to use Rank Signals? After all, there are many more established services out there which do essentially the same job and so many people may be asking why they would want to bother with Rank Signals. Here's what I liked about them:
More Information
I popped a site I own into the service and took a quick look around. It only listed 20 backlinks for my site and I happen to know that other services tend to list much more, some of them indexing hundreds of backlinks. However, what I was impressed with was the wealth of information that the service provides you.
For example, whereas many other services will simply tell you which pages link to you, this one also tells you what the anchor text I that was used for the link on that particular page (i.e. if it said, this is a great website for personal finance, then that anchor text would show up and let me know what was used – by the way, that is the site that I punched into Rank Signals to check it).
The service also tells you what the page rank is of the various pages that link to your site. For example, I found out that I actually have a PR9 link back to my site. Sadly, it's a no follow link. My highest do follow link is only a PR4.
I also found it quite helpful because the service tells you what the page rank is of your own site, which page within a site is used for linking to you and pretty much everything else that you could possibly want to know. This is really helpful because most other services don't offer this wealth of information or make you jump through hoops to get to it.
Monitoring Software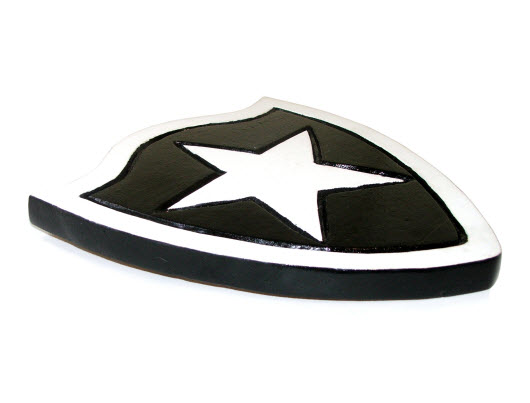 I'm gathering this is a future planned feature. From what I can gather from the little information on the front page of the website, they plan to offer some kind of a desktop software which can actively track when new backlinks are added to your portfolio. I did sign up for their mailing list hoping this would give me access to the software, but it seems it's just a mailing list managed by Mail Chimp.
What I Didn't Like
I'd have liked to see more information about what they plan to offer in the future to distinguish themselves from the rest of the pack. So far, all I know is that they offer a more useful listing regarding the backlinks that your site has pointing to it. However, I don't know what the desktop software will do or even if it will be free or not.
The other thing I found irritating is that they clearly don't index every or even most backlinks. This can be good or bad depending on your point of view. Remember that most backlinks, especially the junk kind that you purchase on places like Fiverr.com never get indexed and do absolutely nothing to help you to build your website rank.
On the other hand, I would like to know about some of the other links that I have. I also know that some sites which are mentioned as having links to me have more than one link on different pages and I would have liked to know which page had which links rather than a single listing for each site.
Bottom Line
Rank Signals looks really nice and I think it has a lot of potential. I'm curious exactly where they get their information from – if they are taking it from Open Site Explorer or somewhere else but overall, I'm impressed enough to bookmark the site and use it as another tool for checking what my backlink status is. No, it's not going to be my exclusive tool for this purpose. However, it definitely does earn a place in my toolbox.