"I have been penalized".
"My site isn't indexed anymore".
"I am stuck on page 3 even after building tons of links".
"This website has gone to hell."
Yeap! We have all been there. I own over 200 websites and when I was trying to get the hang of SEO, I did manage to get a few of my sites penalized.
But that's OK, burning those websites gave me an example of what NOT to do in the future.
Anyway, the idea of this post today is to let you know the 5 things you need to avoid in order to make sure your website stays ranked.
1. Landing page is full of pictures and has no content:

I am actually surprised at how many clients have less than 200 words on their landing pages and expect it to rank number 1 for their (competitive) keywords. Here's the thing: Your website needs to have content on the landing page. For websites that I am serious about, I usually have over 2000 words of unique, relevant content on the homepage.
Trust me, increasing your content will help you increase and sustain the rankings. I have tested this a bit too many times.
If your website's homepage looks like this i.e has tons of pictures and literally no content, there's probably a reason to worry: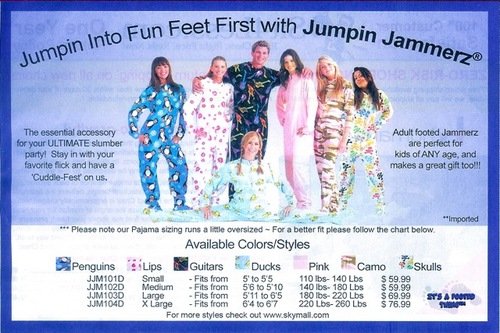 Now, I must tell you that pages full of pictures and no content still do get ranked, but they require much more link building than they would if there was some decent content on the landing pages.
The solution? Add more content. But make sure it is interesting and makes sense.
2. Keyword density is off the charts:
Remember those times when all you needed to do was repeat your keyword 200 times on the same page to get ranked for it?
Well, they're gone.
The idea here is, if your page does not read naturally and has more than a 3% keyword density, you will find it much harder to rank.
I actually hired a content writer a couple of months ago who used around 7-8% keyword density for my niche sites. It turns out that they started ranking on pages 4-9 when they were ranked on page 2 before the spammy content was added.
Once again, if your content looks like this, you can be sure your website looks ugly to the search engine spiders:
Solution? Write content which comes naturally to you and make sure your keywords are not repeated too often.
3. You are using the same anchor texts:
In all honesty, people have been able to use the same anchor text on all the links to get websites ranked at the top in the past.
However, things are changing now.
Almost everyone who favored using the same (or similar) anchors for all their backlinks either has had his website's ranked lowered or penalized.
As an example, if I used such an anchor text arrangement for my website, I would probably get into trouble down the road: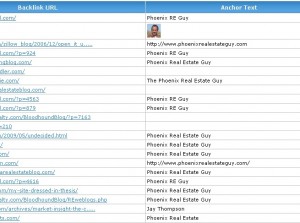 If you are using a similar tactic, I would suggest getting more links to your website with a variation of the primary anchor text.
It is important to remember that aged domains have more of a leeway in terms of getting away with anchor text concentration. What I mean by that is, aged domains might not be penalized even if you spam them with the same anchor texts.
However, if you try this on a new domain, you might get it into trouble.
4. Using too many spammy links:
Remember those automated link blasting services which provide links from PR 0 sites? A few come to mind: Xrumer, Scrapebox blasts, Dripable.
A lot of people promote these services by saying that no matter how many links you get using these services, you can never get into trouble. The reason they provide is that if penalizing websites was so easy, we could build tons of these crappy links to our competitors and say goodbye to them.
I can personally tell you through experience that using solely these kinds of links on new domains is bad news.
I have tried this approach and have burnt a few of my websites.
Now, I am not saying these services are crap. They do work, but please use them in moderation.
5. You aren't using homepage backlinks:
I also have websites in many competitive niches. While most of the websites were able to rank in the top 5 without a lot of effort, some websites remained on page 2-3 even after building a good number of high quality backlinks to them.
For these stubborn sites, I changed my tactics a little bit.
I would get around 10 or 20 PR 2+ homepage backlinks to their domains using a variety of anchor texts and they would start ranking in the top 5 in 10-15 days.
Please note that I only use homepage backlinks for really competitive terms, or for websites which are not showing any ranking increase for a prolonged period of time.
Homepage backlinks are expensive and using them sparingly is probably the best way to go.
I hope these pointers help you stay out of trouble. If your website is infact penalized or in a sandbox, please make sure to follow the above mentioned points and you will be happy you did!
Finally, if you liked this post, please do share it on Facebook and on Twitter.
I would really appreciate it!