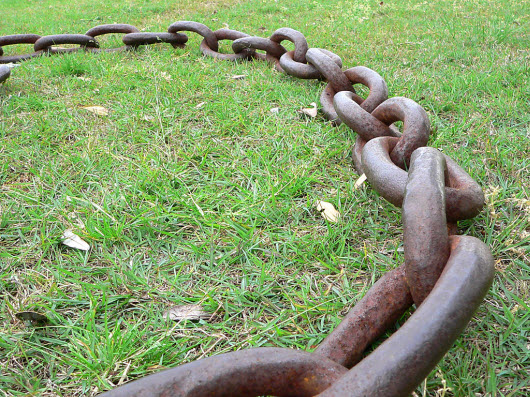 Checking backlinks used to be so simple – you simply dropped by Yahoo Site Explorer and boom, you could see the whole list of all the backlinks that your website has available online. Change however is inevitable and sadly, Yahoo! decided to shut down their site explorer program a few months ago. Still, there are a number of other alternatives available which can help you find out how you're doing.
Why Checking Backlinks Is Important
For the newbies reading this blog, a quick note: backlinks are the backbone of any SEO campaign. While keywords are important and quality writing matters as well, ultimately, backlinks are what matter most. However, there are two problems with this:
First and foremost, not all backlinks actually get indexed. Google's web crawlers don't always check things accurately and even when they do, they tend to miss some. Secondly and possibly more importantly, Google won't tell you which backlinks they've actually indexed. This means that it's a bit of a guessing game to know how many links have been indexed. Still, there are a few tools which can help you get the answers you need:
Open Site Explorer
I'm a big fan of SEOMoz. They offer a rather expensive service plan which includes lots of great information which will help you with your SEO efforts. However, they also happen to offer lots of stuff for free, including Open Site Explorer. The thing that I really like about it is that Open Site Explorer uses SEOMoz's own information to create an index. It does this by running server banks which try to mimic the work of Google.
Majestic SEO
Personally, I don't like Majestic SEO. That's not because they're not a good company. They are. However, they tend to index many more backlinks than others do. Now while this may help to inflate your ego, it may not offer the most accurate look at how many Google is likely to count. On the other hand, Majestic SEO will give you a better picture of where you are overall. The other issue with this product is that it's somewhat limited – you can do ten checks per day and after that, you have to pay for their services.
Ahrefs Site Explorer
A hidden gem, few people seem to be familiar with Ahrefs, but the site does seem to offer lots of useful information and does seem to have a good handle on indexing backlinks. It also seems to include less than Majestic SEO but more than some other tools, meaning that it may provide a more accurate look at your actual backlinks count as far as your SEO efforts are concerned.
Blekko
Blekko offers something both good and bad to help with checking on your backlinks. I wrote about this site a while back in this space and it's definitely a nice service. The bad news is that they tend to be more selective about which backlinks they'll actually index and this means that you may not get a true picture of what Google sees. The good news is that whatever they do index tends to be better quality links which means that you'll actually find out where you have quality links on the web.
Postscript
A final note to end our discussion about checking backlinks. I know of at least four other options for checking backlinks. Two of them, SECockpit and Traffic Travis, I've written about in the past here. They're both great and they both rely on Open Site Explorer to get their results. A third is Long Tail Pro, which also works with Open Site Explorer. Finally, Yahoo! replaced Site Explorer with Bing Webmaster Tools. However, I'm not really enamored of Bing Webmaster Tools because it's pretty difficult to use compared to other options for checking your backlinks.