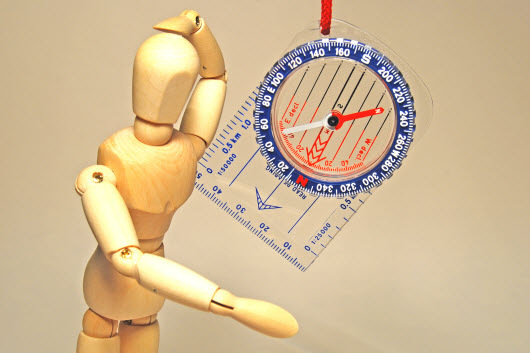 As SEO professionals, it's our job to know about the kinds of backlinks that exist on the web and to tell you more about them so that you can get what's called link diversity. However, it seems that there are always some kinds of links that people tend to utterly ignore and they do this to their detriment. Here are three kinds of links which are great and which can get you plenty of quality backlinks:
Guest Blogging
I've discussed guest blogging in this space in the past but for whatever reason, people tend to ignore it as a possible way to get backlinks. Perhaps that's because it's perceived to be harder to get guest blogs than it is to get other kinds of backlinks. Of course, this also means that these links will generally be worth much more as far as link juice is concerned.
How Guest Blogging Works
In essence, guest blogging means that you write up an article to post onto someone else's blog and they include a link back to your own website within the body of the article. This is often done in the bio at the end of the article (especially on the more popular blogs), though some blogs also let you put in a link within the text of the article itself.
The owners of the blogs love guest blogs because it means that they get free content for their blogs which looks good and which they don't have to write or pay for. Google also looks more favorably on these kinds of links because they happen to be harder to get than say a comment link on a blog somewhere which pretty much anyone can get.
Getting Guest Blogs
There are three basic ways to find guest blogging opportunities. The first way is to simply look for blogs in your particular area of expertise. Just go to Google and do a search for your niche along with the term "top blog." Or even look for blogs in general within your niche.
Use SEOQuake to find blogs which have a decent PR (at least PR1, though I prefer not to bother with blogs with less than PR3 or 4). Then, look for a contact us link. In some cases, there will actually be something specifically about guest posts. If there is, use that link to contact the owner (occasionally, they even have a plugin enabled which lets you post your guest blog automatically and the owner just needs to approve it). If there is no link specifically for guest posts, just look for one which lets you contact the owner.
Send an e-mail to the owner and tell them about your proposed topic and that you are interested in offering them a guest blog in exchange for a link. Be sure that your English is impeccable (I regularly ignore requests on my blogs when I see people who can't write a request in English) and be sure that you are on topic.
The second way to do this is with a website which specializes in offering a marketplace where bloggers and potential guest bloggers can get together. One that I'm a member of and have used in the past is Blogger Linkup. They list both people interested in receiving guest blogs as well as people interested in writing them. The advantage of such a site is that you don't have to wonder whether the owner accepts guest blogs or not.
Finally, you can also look for paid services which work a bit differently. Here, you actually load up your already written guest blog and make it available to members to download. You'll pay for the privilege of having your blog posted to a particular blog, but the good news is that you'll have the ability to choose which blogs get your content.
One that I've been happy with is Content Facilitator, though there are dozens of such sites. The reason I like these guys is that you can potentially use it for free (though in practice, if you make heavy use of the service, you'll have to pay).
In All Cases
In all cases however, you want to ensure that the guest blogs that you write for these sites are your best work. People are going to see your stuff for the first time at these sites and they'll only click the link if you show them a reason to do so.
Wiki Links
Okay, enough about guest blogging. Let's talk about another underappreciated method of getting backlinks. Wikis.
Now I know that someone out there is already racing to the comment section to remind me that Wikipedia is a no follow service and that they take a very dim view of people putting content up there which has been paid for. Fair enough. However, before I move on from this particular part of wikis, let me remind you that with Penguin, no follow links can be useful and while it's technically a violation of the TOS, there are still people you can pay to put stuff up on Wikipedia.
However, while Wikipedia is the granddaddy of wikis, it is not the only one around. There are tens of thousands of wikis about every imaginable subject, maintain by various universities and individuals as well as corporations who want to get information out there. All of these wiki sites are equally useful places to get backlinks from.
Getting the Links from Wiki Sites
There are any number of automated programs which are designed to spam every wiki they can find with "articles" and even "spun" articles about your company with backlinks to your website. I don't recommend using them though. Much as they may seem like a great shortcut, in the days of Penguin, you need to do this manually.
Start by writing a quality article about your business and making your backlinks relevant to the article. So for example, if you make a unique kind of door locking mechanism, you might want to write an article about door locking mechanisms and then mention your particular method as well. Then, you could include a relevant link back to your website in the source section.
Now, go into Google and search for wikis related to your particular niche. So in our example, you would look for wikis which deal with household items or security or door locks. You can cast your net pretty wide to find relevant wikis, but don't spam the science wiki which is devoted to black holes with your article about door locks.
Then, simply post the articles. You don't need to spin them either. You can easily put the exact same article up on all relevant wikis because Google doesn't have a duplicate content penalty the way most people think it does. Moreover, because wikis are user edited guides to particular pieces of information, your articles are likely to get edited and made unique by regular users of the wikis you put them onto anyway.
Press Releases
Finally, let's talk press releases, specifically paid press releases. There are several parts to do doing this successfully. The first of course is actually writing the press release. The second is to get the release distributed (a paid service is usually much better than the freebie services) and the third is to respond to requests from media outlets for interviews.
Writing Your Press Release
Your press release needs to read like a news article and it should be about something news worthy. This means that releasing a press release about your dental practice which has been in business for two and a half years and has nothing new to say is not going to work. On the other hand, you might have a press release about the dental practice's ten year anniversary and how it has become a fixture in the neighborhood.
If you have a particular product to promote, remember that your job in writing a press release is NOT to sell the product. You want to tell people about it as if it's news. This means that you analyze what the product is and who it competes with. You should include a few quotes from your company's owners or engineers or whatever to discuss the new product and again, it needs to be written in a journalistic style.
If you're not sure what it should look like, either check out the press release section of major corporations like Microsoft or Apple.  Try to follow a similar style to these. Or, hire a professional to do the job for you (hint: I do write professional press releases).
Getting It Out There
Once you have a professional press release, make sure it's formatted correctly (just see some of the examples above – there are specific details that need to be added in) and then look for a service to distribute it for you. There are some such services on Fiverr, but frankly, this is a case where you get what you pay for.
I recommend a service like PRWeb, which does charge a fee but which does the job correctly. Another good service is PRNewswire, which does a similar job, though they are a bit pricier than PRWeb.
Getting Ready for Interviews
While some news sources will run your press release as is, others will want to interview you. In a 24 hour news cycle, this is especially true because many reporters are always looking for stories to fill space or air time (Ironically, while newspaper space is at a premium, space on blogs and or cable news channels can be pretty wide open).
Be prepared to accept requests for interviews by including a phone number and e-mail address where you or whoever will handle press interviews can be reached. You need to make sure that the person is capable of offering concise answers to questions and isn't going to be flustered if a reporter calls.
If you are a one person shop, you may want to practice this with a friend. While there are no guarantees that you will be called for an interview, it is entirely possible that it will happen and you should be prepared (I started a software publishing company back when I was in high school and got a call from a reporter back when there weren't so many news outlets and I was a one man shop, so yes, it really can happen).
So what are you waiting for? Go out there and grab these backlinks and make your website rise to the top of the rankings!