Thanks to advanced filters, these days hardly any spam reaches your inbox, provided you don't give away your email address constantly to every box popping up while you're surfing or click every alluring ad on social networking sites. For those who do, receiving spam mails and deleting those is a ritual every time they sign in to their email box. If you are thinking, who would actually want to click on spam mail and invite trouble, you are in for a huge surprise. There exists a clan that gets that compulsive urge to click on spam out of undying curiosity; the race that gets spammers earn humungous amount of money day in and day out.
Yes, spammers do really make money. And not any ordinary amount, there are many known ones who earn as high as a couple of thousand dollars, with each passing day, out of their bread and butter – spamming. The process of spamming isn't a money-churner per se; it is clicking on the links within a spam mail or an ad that generates dollars.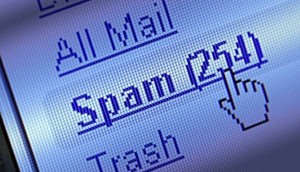 # 1 Final-fantas07 is one of the most fascinating spammers who divulged the modus operandi on how he spams Pinterest and makes a thousand bucks daily. He told Daily Dot that his endeavors will mean making more than double the current earnings very shortly. The 20-something Pinterest spammer is an educated guy with no real job, but he does have a few aviation degrees flashing on his resume. He is experienced at his current work profile and has tried his flair at facebook and twitter before targeting Pinterest, the easiest one by far, he admits. He started with manual posting for a few hours as recently as February this year. He got encouraged to create a multitude of accounts and employed bots with his success on his very first day. Today, 10 GB is what he uses every day to spam Pinterest and what he gets in return is dramatic.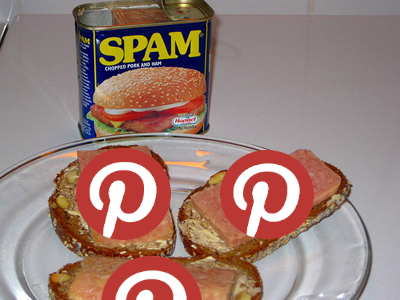 He knows the ins and outs of Pinterest well. The simple reason for his success is the zero differentiation between a real and a fake (spam) pin on Pinterest. Amongst millions that use Pinterest, he manages to get enough number of people to click on his links and earn a handsome figure regularly.
# 2 Pharma Spam The kind of money top spammers make will make you wonder whether you should have chosen an alternate profession! There is a "pharmaceutical" company website, based out ofUkraine, all geared up with the "latest products" to cure your private anomalies and breathe life into all your bald patches "naturally". I can't say with certainty that I wouldn't click on such an ad or email link ever if, God forbid, I ever suffered with something as terrible. Coming to the point, research shows that this "company" earns money of the magnitude of 5700 Euros daily by mass spamming millions.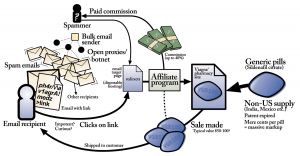 How A Typical Fake Pharma Spam Works
 # 3 The "Adober" Gang operates fromQuebec and have a strong hint of Russian influence in their spamming techniques. They have been operational for a few years now and market their company as "The largest online TV network". They make money by attempting to sell bogus versions of Adobe, some other anti-virus software and Skype. They hack PCs to send out massive amounts of spam in the form of ads which simply redirect to their webpage. They continue to come up with newer spam campaigns with hordes of phony companies and addresses anonymously registered and changed with every new operation. Every time confronted about the authenticity of their operation, they do not hesitate and confirm banning the "affiliate" that was illegally spamming.
# 4 Vincent Chan– This top-notch spammer "works" fromHong Kong mainly into pharmacy, but occasionally some other products such as watches, print cartridges and lending finances. Vincent Chan, as he is known to be, is an experienced spammer with a wide reach and support fromChina. They have their own hosting company and sell hosting to small-time spammers. They get people to sign up for pirated copies of Windows and hack PCs or use already hacked ones for hosting.
# 5 Quick Cart Pro is an huge spammer based out ofUSA with a sturdy backing and spread inCanada,Russia andPhilippines. One more marketer of unreal pharmacy, they have innumerable IP address ranges and domain names. They spam across a huge IP range to dodge spam filters.
# 6 Yambo Financials have made the most out of spamming and continue to do so exploring the web for weak username/password combinations. They earn out of child and animal porn, selling pirated software, fake drugs and their own credit card dues collection websites.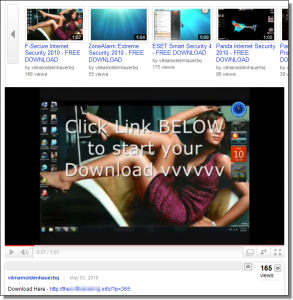 Spamming Via Pirated Software
# 7 HerbalKing, a spamming company that has proven connections toIndia, spams with the aid of affiliates. It mainly advertises itself into areas like body organ enhancement, counterfeit drugs, duplicate branded goods and pornography. Their operations span up toChina, mainly for bulletproof hosting and they operate mainly viaAustralia andNew Zealand.
# 8 Rove Digital primarily resorted to Pharming as their mode of operation before most of the gang members ended up in prison. They are charged with using botnets and malware to spam millions and are associated with established cyber criminals like Russian Business network, Cernel, UkrTelegroup and many more.
With effective email spam and spam comments curb mechanisms in place, more and more spammers resort to black hat spamming and DDoS mechanisms. The most advantageous facet of spamming "business" is that it's extremely cheap to set up with economical web-hosting and copy-able e-commerce solutions used by affiliates. Moreover, anti-spam regulations are more so in place for email spam, hence making it easier for most spammers today to evade cyber laws and consequent prosecution. If an internet user has reached a spammer's website, chances are high that he did so to fend his own curiosity or interest in the "product", rather then being directed against will.
What makes spammers profit? Spammers charge up to 40% commission on deals resulting from their direct marketing through close-knit associate programs. This efficient integration ensures that the larger affiliates make considerable profit. Spammers recover their cost first and then make money out of the commissions from goods sold at a high profit margin, like fake pharma products or bogus software updates.
Are spammers responsible for all the associated and growing cyber transgressions or is it people amongst us who promote their doings? Are you a victim of such spammers' tactics? Do you know about other spammers that I must have missed out on my list above? Share your thoughts and comments.