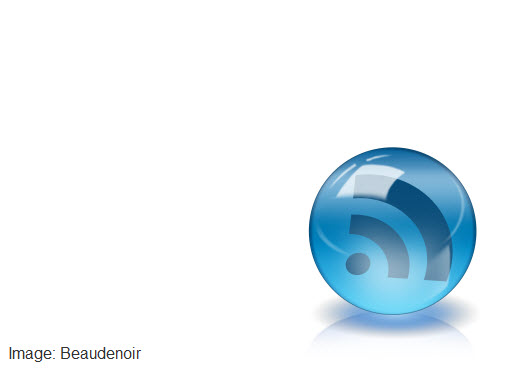 This is one of my favorite topics – growing your RSS subscription base. The reason I love this is because it's so incredibly easy to do and it's something which will inevitably lead to more sales for your company, regardless of what it that you happen to sell. Here's what you need to know:
Just What is RSS Anyway?
For those who are new to the world of Internet marketing, the acronym RSS may seem a tad strange. It stands for really simple syndication and is a very old technology which allows people to "subscribe" to your blog or website so that they are able to get an update whenever it's updated. The advantage of this is that your customers get a "push" rather than a pull meaning that they don't have to seek you out to get updates from you.
Why RSS Is Important
Put simply, RSS is another way to reach out to customers. Just as you need to have an e-mail newsletter that your customers can read and enjoy on a regular basis, you also need to have updates which they can read so they know about the latest changes at your company. This is especially useful with a blog, but even a regular website can benefit from having an RSS feed.
Ultimately, all those extra readers mean more potential customers for your business and that means that you make more money than you otherwise would have earned.
Start with the RSS Button
If you have a blog, the odds are good that it has RSS built in. WordPress comes with it automatically enabled and I believe that Blogger offers the same thing. The thing is, most WordPress themes (I'm not terribly familiar with Blogger) tend to hide the RSS button or make it relatively small. I honestly have no idea why they do this but you can generally change your RSS button to a bigger one. In fact, the bigger the better. Just check with your theme designer to find out how to change the button.
Label Your RSS Button
It's also helpful if your RSS button is labeled as "subscribe to our site" so that the non techie types who may not know what RSS actually does can click on the thing because they see that you can subscribe. You can even offer a brief tutorial on RSS and recommend an RSS feed on a separate page if you want to build that audience even further.
Full Feed or Partial Feed
As I've said on numerous occasions, I absolutely despise scrapers – people who steal content from your website with the intention of republishing it on their own site. RSS feeds do make this easier because they can simply grab your entire web page automatically rather than having to manually go and do a copy/paste job.
However, my favorite guru on blogging, John Chow, recommends a full feed, but I'm not so sure. I want people visiting my blog, where I have ads for products I sell and I want to avoid the scrapers. On the other hand, a full feed does encourage more people to subscribe to your RSS feed because they know they can read the whole blog offline on something like a Kindle or a Nook.
If you do use a full feed in order to try to grow your RSS subscriber base though, I recommend that you include links throughout your text which lead back to your site or to products that you sell. This way, at least if your stuff is scraped you can reap the benefits of free backlinks.