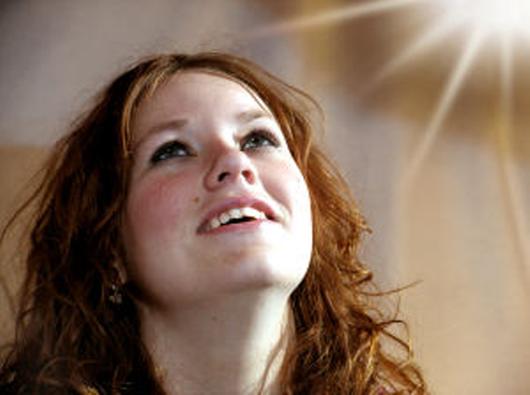 Running an online business as most of us do is all about being a jack of all trades. It means being able to get yourself going in the morning and being able to yourself motivated even when you feel like you simply have no motivation or energy left to get the job done.
To help you with that, here are a whole bunch of motivational quotes from famous business people to keep your spirits up when things look at their bleakest. They appear in no particular order:
1.       The first rule of any technology used in a business is that automation applied to an efficient operation will magnify the efficiency.  The second is that automation applied to an inefficient operation will magnify the inefficiency – Bill Gates

2.       Let's be honest.  There's not a business anywhere that is without problems.  Business is complicated and imperfect.  Every business everywhere is staffed with imperfect human beings and exists by providing a product or service to other imperfect human beings – Bob Parsons
3.       The NBA is never just a business.  It's always business.  It's always personal.  All good businesses are personal.  The best businesses are very personal – Mark Cuban
4.       You can fool all the people all the time if the advertising is right and the budget is big enough – Joseph E. Levine
5.       Industry is the soul of business and the keystone of prosperity – Charles Dickens
6.       I don't pay good wages because I have a lot of money; I have a lot of money because I pay good wages – Robert Bosch
7.       For all of its faults, it gives most hardworking people a chance to improve themselves economically, even as the deck is stacked in favor of the privileged few.  Here are the choices most of us face in such a system:  Get bitter or get busy – Bill O' Reilly
8.       You're most unhappy customers are your greatest source of learning – Bill Gates
9.       It's through curiosity and looking at opportunities in new ways that we've always mapped our path at Dell. There's always an opportunity to make a difference. – Michael Dell
10.   If you work just for money, you'll never make it, but if you love what you're doing and you always put the customer first, success will be yours. – Ray Kroc
11.   Winners take time to relish their work, knowing that scaling the mountain is what makes the view from the top so exhilarating. – Deniss Waitley
12.   Management is nothing more than motivating other people. – Lee Iacocca
13.   Motivation is the art of getting people to do what you want them to do because they want to do it. – Dwight D. Eisenhower
14.   The most serious mistakes are not being made as a result of wrong answers. The truly dangerous thing is asking the wrong question.– Peter Drucker
15.   Conflict is inevitable in a team … in fact, to achieve synergistic solutions, a variety of ideas and approaches are needed. These are the ingredients for conflict.—Susan Gerke, IBM, Leadership Development
16.   Teamplayer: One who unites others toward a shared destiny through sharing information and ideas, empowering others and developing trust. –Dennis Kinlaw
17.   Teamwork is the quintessential contradiction of a society grounded in individual achievement.– Marvin Weisbord
18.   Team members who feel threatened but who are not aware of it become rigid — and that stops teamwork. –Will Schutz
19.   I was just pursuing what I enjoyed doing. I mean, I was pursuing my passion.— Pierre Omidyar, eBay
20.   You can chase whatever keywords and phrases you like, but at the end of the day it's all about those conversions.—Matt Webb, SEO Honolulu
21.   If we wanted to sell ad banners, we could call DoubleClick and be profitable today … But we can be more successful in the long run if we grow our user base…—Sergey Brin, Google
22.   My rule of thumb is build a site for a user not a spider.—Dave Naylor
23.   Over the past six years I've had many difficulties. But I never lost my passion.—Robin Li, Baidu
24.   People used to think that the web was somehow different from offline, that anyone could just slap up a web page and get results overnight. There might have been a few that got lucky somehow, but it's not like that. You have to build a real business online, and then it's hard work, it's making something good. It's like any business; you can't just open up a store somewhere and expect to get business. It's all marketing, and it's really come full circle now, with people trying to understand that you have to market your web site online and offline and any way that you can. – Jill Whalen
25.   SEO isn't an entitlement program. It's an ongoing investment that must be resourced properly. It's not a one-hit, one-phrase paradigm. It's not built on quick wins for trophy phrases. There are hard costs and soft costs associated with building a successful SEO strategy that deserve proper budget allocations. – P.J. Fusco, The ClickZ Network
26.   We're just going to concentrate on what we've always done, which is to create the best possible online directory, adding content and other features along the way when it makes sense.—Jerry Yang, Yahoo! Inc.
27.   In the absence of communication among your customers, advertising rules.— Don Peppers
28.   Search is about figuring out what people are looking for when they enter keywords into their favorite search engine. Social media is what people are actually saying to each other; they're telling us what they're looking for. We, as marketers, should be able to fit it all together pretty nicely." – Norm Elrod
29.   If content is king, then conversion is queen.— John Munsell,
30.   I like thinking big. If you're going to be thinking anything, you might as well think big.—Donald Trump
31.   If you go into what I call a bubble boom, every bubble bursts.–Margaret Thatcher
32.   Life is 10% what happens to us and 90% how we react to it.– Dennis P. Kimbro
33.   Winners lose much more often than losers. So if you keep losing but you're still trying, keep it up! You're right on track.– Matthew Keith Groves
34.   The only thing worse than being blind is having sight but no vision. – Helen Keller
35.   The real opportunity for success lies within the person and not in the job.– Zig Ziglar
36.   If you cannot do great things, do small things in a great way.– Napoleon Hill
37.   Luck is a dividend of sweat. The more you sweat, the luckier you get.– Ray Kroc
38.   Perfection is not attainable, but if we chase perfection we can catch excellence. – Vince Lombardi
39.   People often say that motivation doesn't last. Well, neither does bathing – that's why we recommend it daily. – Zig Ziglar
40.   If not us, who? If not now, when? – John F. Kennedy
41.   Be more concerned with your character than with your reputation. Your character is what you really are while your reputation is merely what others think you are. – Dale Carnegie
42.   The elevator to success is out of order. You'll have to use the stairs… one step at a time. – Joe Girard
43.   Some men see things as they are and say why – I dream things that never were and say why not.             –George Bernard Shaw
44.   A successful man is one who can lay a firm foundation with the bricks that others throw at him.           –Sidney Greenberg
45.   I don't know the key to success, but the key to failure is trying to please everybody. – Bill Cosby
46.   The man who has confidence in himself gains the confidence of others. – Hasidic Proverb
47.   Management is doing things right; leadership is doing the right things. – Peter F. Drucker
48.   Your work is going to fill a large part of your life, and the only way to be truly satisfied is to do what you believe is great work. And the only way to do great work is to love what you do. If you haven't found it yet, keep looking. Don't settle.– Steve Jobs
49.   You miss 100% of the shots you don't take.—Wayne Gretzky
50.   I didn't see it then, but it turned out that getting fired from Apple was the best thing that could have ever happened to me. The heaviness of being successful was replaced by the lightness of being a beginner again, less sure about everything. It freed me to enter one of the most creative periods of my life.[…] It was awful tasting medicine, but I guess the patient needed it. Sometimes life hits you in the head with a brick. Don't lose faith. –Steve Jobs
51.   I am always doing that which I cannot do, in order that I may learn how to do it.– Pablo Picasso
52.   Do not go where the path may lead, go instead where there is no path and leave a trail. –Ralph Waldo Emerson
53.   Enjoy the little things, for one day you may look back and realize they were the big things. – Robert Brault
54.   Not everything that can be counted counts, and not everything that counts can be counted.– Albert Einstein
55.   By failing to prepare, you are preparing to fail.– Benjamin Franklin
56.   Many of life's failures are experienced by people who did not realize how close they were to success when they gave up.—Thomas Edison
57.   Choose a job you love, and you will never have to work a day in your life. – Confucius
58.   Here's to the next step in our lives – The American Pie boys
59.   The pessimist sees difficulty in every opportunity. The optimist sees the opportunity in every difficulty. — Winston Churchill
60.   The only way to have a friend is to be one. – Ralph Waldo Emerson
And remember folks, what all these inspirational business quotes are saying to you: The only one responsible for your success is you. Here's to making it great!