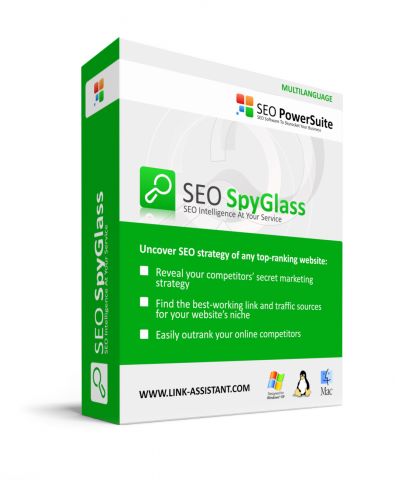 There are lots of great programs out there for those looking for help with their SEO efforts. Some of them, such as Web CEO are more generalized, offering lots of bells and whistles, including help with figuring out how to optimize your website, while others, such as SEO Spyglass are much more laser focused as a backlink checker.
I've lately been looking into getting backlinks for my new financial blog, which is just starting to attract some attention. I've looked at lots of options, including places like Linkvana, which offers micro blogs (around 100 words) with backlink text built into them to allow you to get the maximum number of links to your website.
Others, such as Unique Article Wizard focus on getting your articles into the various article directories. Both concepts work well for a lot of people and both seem to offer value for your money, however both are also somewhat hit or miss as far as getting the most bang for your buck.
Finding Out Who Links to the Competition
The best way to do things, if you really want to ensure that you'll outrank the competition is to find out exactly what the competition is doing to get their sites ranked high up in the SERPs. Now you could of course do this manually, by examining individual websites and checking out their backlink strategies, however there are also programs that let you do that.
SEO Spyglass – Complete Reports
SEO Spyglass is one such program and so far, it looks really good to me. The software basically works to analyze a website and show you, in great detail, where they are getting their backlinks from.
Now if you are a regular reader of this blog, you may have seen me mention a Firefox plugin called SEO Quake which should show you the same information. It does – with SEO Quake, you can examine someone's website and find out who is linking to them. The thing is, the information is somewhat limited.
SEO Quake is Limited
For example, you won't find out with SEO Quake what the link text is that they're using. You can't analyze a website based on a specific keyword. You also can't see where the links are appearing so that you can see if there is a chance of appearing in the same locations.
For example, just because MSN Money happens to have links from the MSN home page doesn't mean that I can just as easily get my financial blog featured on the MSN home page. However, other places that link to them may be easier to get backlinks from.
Generate Reports as Well
The other thing that I find impressive about SEO Spyglass is that it can generate reports for you on exactly what they recommend that you do in order to get your own site ranking higher in the SERPs. Plus, unlike something like Web CEO (which I also looked at, but haven't really looked at since I first downloaded it), the information offered is in plain English.
This means that even if you're not an expert at SEO and you have no idea was SERPs stands for (it stands for Search Engine Results Page by the way), you can still implement the suggestions and get your own site to rank much higher, driving traffic and sales your way.
What it Costs
Finally, the reason I like SEO Spyglass is that it's relatively affordable for those just starting out with a web based business. You can download a trial version which limits certain features or you can buy the "professional" version for $99.95.
That's a heck of a lot cheaper than most SEO professionals (of course, SEO professionals also do lots of other things for you above and beyond analyzing backlinks, but for those who have already optimized their sites and now just need to build backlinks, this could be a real bargain).
And in case you're wondering, no, neither I nor Quantum SEO Labs has any relationship with SEO Spyglass other than being satisfied customers.