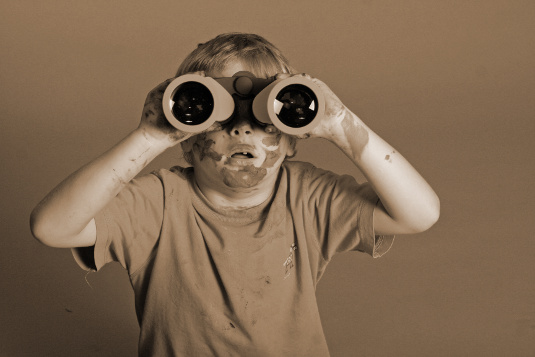 First of all, there is nothing illegal about spying on your competitors. At least, not in the way I'm going to tell you how to do it. These techniques have about the same legal value as Nabisco sending someone to the local grocery store to see how the rival cracker company displays their crackers and to buy samples to taste them and compare.
However, while these things are not illegal and will not get you in trouble, they are things that will provide you with powerful insights into what works and what doesn't work for websites in your niche, no matter what your niche happens to be.
Why This Works
The web is basically an open place. You can't see the proprietary code behind a software program someone puts out for sale, but you can see their HTML code because it's a script which gets run when it hits your local machine. This means that it's all effectively out there in the open for anyone to see.
But that's just the tip of the iceberg – seeing the HTML code doesn't give you real insight. Knowing which keywords work well for the competition, what features they seem to be keeping for a long period of time (presumably because they're popular and work well) and even which sites they own can help you gain significant insight for your own blog or website.
Probably my single most favorite spy on your competition tool, SEO Quake is a plugin for Firefox. It will provide you with a toolbar for a page or you can right click and see the info in greater detail for any particular web page.
The information you'll see is positively invaluable. Want to know which sites your competitors are getting linkbacks from? You can find it easily with this tool. How about which keywords they're using regularly? That's here too. You can also see Alexa rank and Google page rank as well as how many pages they have indexed.
This is a somewhat unusual choice for spying on the competition, but it's actually a great tool. The way back machine lets you look at snapshots of websites as they existed in months and years past. You can then effectively see what your competition has kept offering and what they decided to drop because it wasn't working. Then, you can apply those lessons to your own site.
This one is a paid service, so use it only if you really have need for it. AdSpy will help you track down which websites are owned by the same person, especially if they are "MFA" sites (i.e. made for Adsense).
Now you may be asking what the big deal is. You can look up the whois information. Well, you could, but this information is easily spoofed. Not so easily spoofed is the Adsense account information for sites, since this is usually the same across all sites someone owns.
AdSpy can tell you which site use the same accounts for Adsense, Chitika, Kontera and a whole list of other ad networks so that you can see what your competitors are doing besides working in your niche.
Not so much for spying on the competition as on yourself, this tool will check your website and tell you what they think your potential for traffic is. It will also tell you how to improve. Of course, using it on a competitor's site will let you see what they're doing right (or wrong).
Finally, Xinu Returns is a really cool website which will let you compare yourself to your competition. You can spy on competitors by seeing how you stack up against them and then try to figure out how to make your own page rank higher in the SERPs.