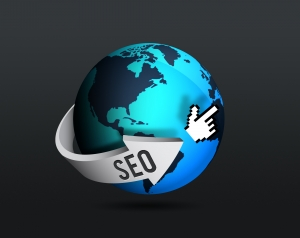 I know what some of you are thinking – another blog post about SEO tools? Seriously? Well yes, another blog post about SEO tools. We are after all Quantum SEO Labs. It's in our name and frankly, we feel that one can never have enough different kinds of SEO tools in one's toolbox. After all, with the Internet becoming more and more competitive every day, it's important to use whatever you can to keep on top.
Now what I've tried to do with this list though is not to highlight the usual suspects. You won't find me writing about Open Site Explorer or even the Google Keyword Planner (the replacement for the old Adwords Keyword tool which some people hate and others love). Instead, I searched out some of the more unusual tools out there on the web in the hope of helping you to find the tools that you might not otherwise come across.
This has to be one of my all time favorite SEO tools. This tool is basically the answer to the Penguin/Panda and whatever other updates Google decides to throw at us. Basically, Panguin will allow you to compare the results of your Google Analytics information from before the updates with your current results. You can see visually how each update has affected your website and decide what to do about it.
The tool is divided into three separate parts. You have Google Organic visits, which tells you how many visits have come in since each update was implemented (seems my site has gotten hammered in the various updates BTW). You can also see Landing Page variance which tells you which pages have gotten looked at more both before and after each of the updates.
Finally, you can see keyword variance where you find out which keywords are working now as opposed to which ones had been working before the updates. Now could you figure this information out all on your own? Sure you could. But the thing about Panguin is that it makes it infinitely easier to see exactly what impact the updates have had on your website.
Bottom line, this tool is incredibly useful and one that you should be visiting on a regular basis. The same company offers a number of other tools but this one is the tool I recommend by far more than any other.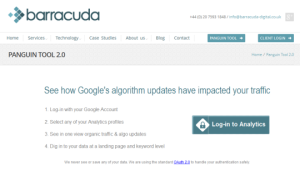 Broken links are the bane of every website owner on the planet. Inevitably, websites we have previously linked to disappear or simply change their URLs around. Even a simple site update can break links. Those broken links can easily cause your Google SERP results to suffer. Broken links are a sign to Google that your site is not well maintained.
Xenu is one of a great many services which are designed to allow you to hunt down broken links. I like it simply because it works and it works well. The service works through a Windows desktop based client so you do need to download it which is a bit annoying. However, overall, it does the job, the results are easy to follow and it's an essential tool in any SEO toolbox.
I have been using Cloudflare on my own websites and I absolutely love the service. It's designed to allow you to accelerate your website's international loading time. In essence, Cloudflare is a CDN or Content Distribution Network. Basically, what it does is to cache copies of your website on servers all over the world. This allows you to serve up your website to everyone  that much faster.
Cloudflare also optimizes your website so that it will load up faster throughout the world (even if it didn't cache it) and it even includes analytics to let you know how your site loads throughout the world. Plus, Cloudflare provides protection for your website against DDOS attacks meaning that you are less likely to be the target of malicious hackers (nothing can stop them completely, but it does do the job pretty well).

I saved the best for last though. Cloudflare may already be integrated into your web hosting service. Check your cPanel to see if it's available to you. If it is, you just activate and boom – you're done. If it's not, you'll need to sign up independently and follow a few additional steps but it's still pretty easy to get the job done.
This website is an absolute must for every single local business anywhere. I'm serious. If you run a local business, get to GetListed right now. Basically, this website will allow you to check whether or not your local business I actually listed everywhere it could be listed. You can search for your business name along with your zip code.
Once you put this information in, the system will search through more than two dozen search engines which provide local listings. You can then see which ones have your business listed and which ones don't. Go ahead and look through them and start making sure you get listed everywhere. Your local business will thank you for it.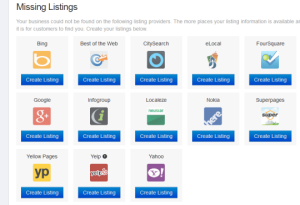 I ran my business through the system (it's not actually a local business so I'm not that worried) but I found that it only had me listed in Google. Couldn't hurt to let all the other search engines know about my website just in case.
Another incredible tool that you need to know about. I know that many of you like to use Open Site Explorer to find out about the backlinks to your website. That's perfectly fine and you should continue to use that service to monitor your site's health. However, there is another thing you need to know about – you need to know when your site is linked to immediately.
This is especially important in this day and age because of the latest Google system updates. Basically, there is a possibility that junk links can affect your website. Wouldn't it be nice to get a heads up whenever a link is made to your website? This way, if someone puts up a junk link, you can immediately use the Google Disavow tool to stop it from affecting your site's rankings.
You do need to include a few lines of code on your website so it's not like you can simply put your site into the service and find new links ala Open Site Explorer. It will simply scan continuously for new links which are created once you've set the service up.
This one is also great. I do a great deal of writing where I basically need to create content which says the same thing but is completely different from anything else. Or at least, as different as possible. We all know that Google tends to give the highest rankings to content which it considers to be fresh and unique.
Even though the so called duplicate content penalty is a myth, Google will not allow you to get the same rankings for content which is virtually identical to everyone else's content. That's why you need to continually check on these things.
Enter the Similar Page Checker. The service can compare two pages and see whether or not they're really similar to each other or not. Thus you can compare spun content and see whether or not it really is unique.
The system is really simple and works like a charm. Now I know you could use Copyscape to do this too but what I like here is that it lets you compare two specific pages so that you can compare spun pages on your own site as opposed to simply checking your content against other pages on the wen.
Have you ever wondered just how far and wide your reach is in the social media world? I've written often enough on these pages about how vital it is to keep your social media accounts active. I myself have been working hard to raise my Klout score because I know it will ultimately help me to build my business.
ShareCount is designed to make it easy to check how often your link has been shared in social media. In essence, rather than simply finding out about a link having been shared by some random user on Twitter, you can find out exactly who shared your site and when by using this service. It's really cool and incredibly useful for tracking the impact of your social media efforts.

I'm guilty of it myself – I tend to drift far off topic when I'm writing a long blog post like this one (though I think in this case, I've been pretty good at avoiding the fluff). It happens to the best of us though and it's nothing to be ashamed of. That said, it's always useful to have some kind of independent analysis to help you figure out if your article on SEO tools really does discuss SEO tools.
Enter nTopic. It's a play on words (the question is, is your stuff "on topic" but since that URL was taken, they got a little creative). nTopic analyzes your content to decide whether or not what you wrote is actually staying on the topic that you wanted to discuss or if it drifts off into the la la land of fluff and irrelevant nonsense.
The service works by using a system similar to the kind that Google uses to look for keywords which tell it that you are on topic and it can even suggest keywords to use to improve your "on topic" score. This of course should result in higher rankings in the SERPs (considering that Penguin was all about quality content versus junk content).
We all know that it's absolutely vital to keep close track of your SERP rankings. We also know that just because you have a PR3 on your home page doesn't mean that your SERP rankings are going to be worth anything. However, it's always a problem to keep close track of these things because you need to constantly log into an anonymizer service to find out where you are.
SERPMetrics makes the whole process dummy simple. It tracks your SERP rankings for popular keywords in the three most popular search engines, thus allowing you to check in real time whether or not you are getting the results you need. You'll find that the service tracks this information over time as well so that you can see if your SEO campaign is bearing fruit or not.
This is a tool for those of us who don't want to fuss with trying to get AWS to work with our videos. If you know how to set it up and you have all the various video players you need, you can pretty much ignore Wistia. However, if you just want to put up a few videos on your site and make them play smoothly without bothering with all the headaches of setting up AWS, this is for you.
Wistia is a video hosting service which allows you complete control over how your videos are presented. Moreover, as an SEO tool, it also allows you to embed appropriate keywords to ensure that your content can be found by the search engines.
Now again, there are cheaper options using third party players and the Amazon cloud service. The thing that I like about Wistia is that it's simple and if you don't have a whole lot of videos, it just works.
Bottom Line
SEO is an awful lot of work regardless of whether you use these tools or not. That's one of the reasons that people come to a company like Quantum SEO Labs to get the job done. But even if you use us to take care of your needs, you may still want to check out some of these tools because they can also be sued to see whether or not we're providing you with the services we promise to provide. And of course, if you are a DIY type of person, these SEO tools are vital and can still be used in conjunction with some of our link building services.