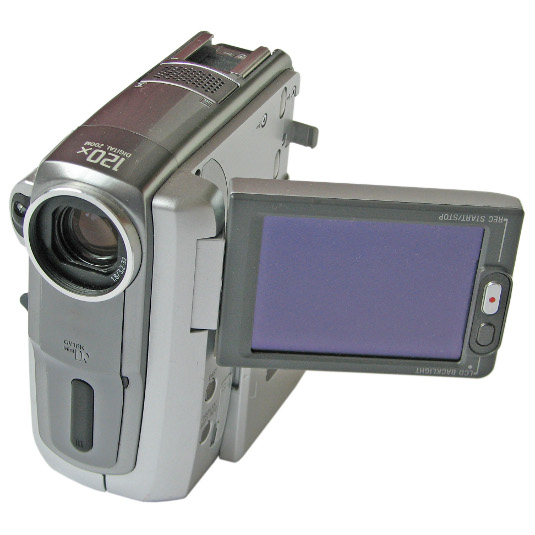 Video is the new killer app on the web and if you really want to make your website shine, you need to include some videos to make it more appealing and enjoyable for people to visit. Fortunately, adding video to your site isn't nearly as complicated as it used to be, with free and low cost options available for making good quality movies available.
A Quick Word about Videos for Your Website
I've been watching lots of videos that have been made for websites because I've thinking about buying a video camera and recording content for my own website. Before we get into the options, a brief note regarding video:
There are two ways to do videos. One is to basically do the equivalent of a PowerPoint presentation and then do a voice over where you can let people see what you're talking about. The other is to mix it up with videos of yourself or other things and then to record a video that way.
The nice thing about the first option is that you technically don't need to have a video camera at all. You just need a microphone. However, I don't like the effect this creates.
I find that videos that are done without a face tend to feel very impersonal and not particularly useful. Sure all you're doing is talking and no, you shouldn't spend the entire video showing your own mug, but you should show it to us at some point so that we feel like we're watching a video and not a boring PowerPoint presentation.
Okay, enough about my pet peeves regarding online video. Here are three programs which will help you make your video shine on the web. By the way, I'm assuming you'll be using a Windows based computer so if you happen to be using a Mac, you'll need to look at other lists of options (for example, there's no iMovie here, but I do mention Windows Live Movie Maker).
I love free stuff. So my personal choice, as long as you're not doing anything too complicated is to use Windows Live Movie Maker. The software is free and it makes it dummy simple to create a really nice video to post onto your website (or onto YouTube as the case may be).
It's well put together and uses the ribbon system to help make navigation easier (you've seen it if you've seen Office 2007/2010). Some people hate the ribbon and I admit, I didn't like it at first either, but it grew on me and now I miss it when I use a program that has pull down menus instead.
The software takes you from start to finish in creating a video and offers plenty of cool effects and lets you mix and match bits and pieces that have been recorder at different times to create a professional, high quality video for your site.
Adobe Premier/Adobe Premier Elements
Really, Adobe Premier doesn't belong on this list at all. It's a professional video editing suite and will set you back a cool $800. It's really designed for professionals who need a full power program and who have super fast computers to go with it. However, Adobe has also created a consumer grade option called Premier Elements.
The elements versions of Adobe's premium products (there is also a Photoshop Elements for example) include about 90% of the functionality of their big brothers for a fraction of the price. In this case, Adobe Premier Elements goes for a realistic $99, which makes it a good choice if you need features not included in Windows Live Movie Maker.
For example, if you want to do chroma key (that's where the weather man stands in front of a blue screen and points to the wall, but on your TV screen you see him pointing to a map of the country), you'll need to use Premier Elements instead of Windows Live Movie Maker. Ditto for voice over, which used to be included in Microsoft's offering but was dropped.
PC Magazine gave this program an editor's choice award and it does seem to be pretty easy to use. It's priced a little cheaper than Adobe Premier Elements at $88 (though really, you'll be able to get Premier Elements for a discount anyway) and it offers lots of great features for the money, including 64 bit Windows support (making it run faster and offer smoother transitions).