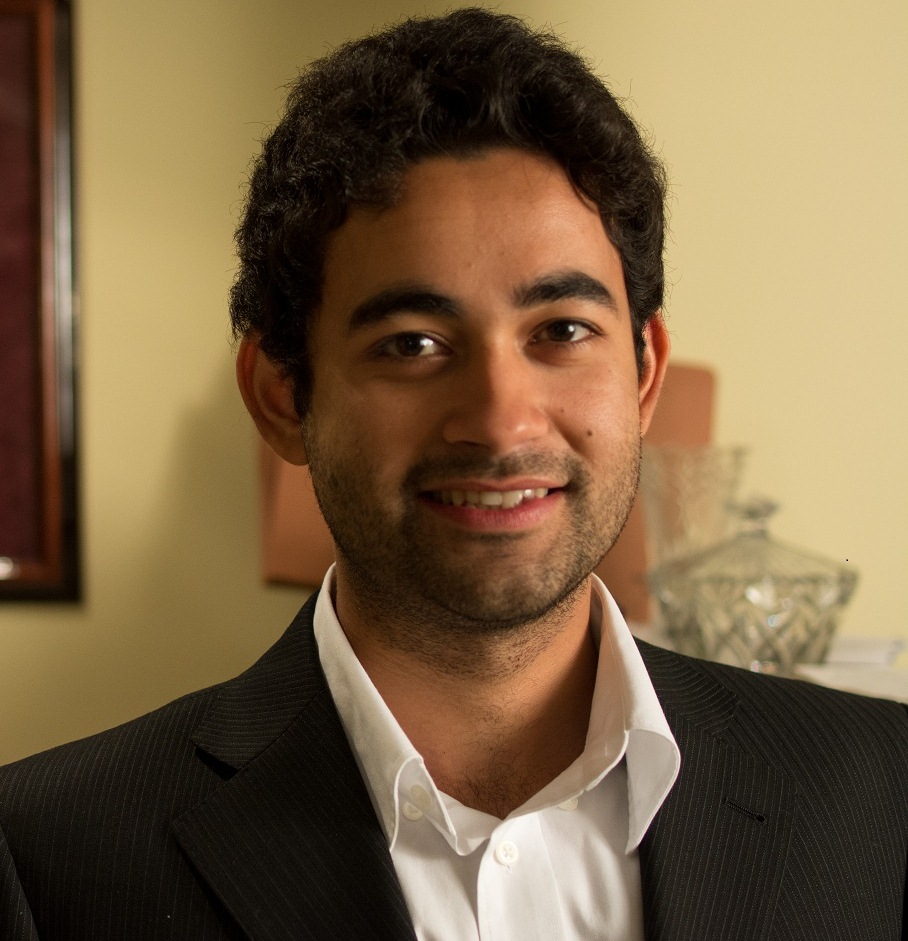 The Early Years
My name is Yasir Khan and I was born on Aug 28, 1985 in Pakistan. Since the very beginning, I went to The City School, one of the best schools of my country. As far as I remember, till the age of 15, I wanted to be an astronaut, because one of my uncles worked in NASA.
At that age, astronauts used to be the "cool" people, thus fueling my desire to become one too. Those years, I also had a major fascination with science, simply because my dad was a mechanical engineer and my mom was a medical doctor.
It was at the end of high school that I started getting more interested in business. Although I always used to always hear that "being an engineer or  a doctor was THE thing to do", through my biased research, I somehow figured that it was the "business people" who ended up making the most money. That was a big enough reason for me to switch my focus to business.
In 2003, I got admission in Lahore University of Management Sciences and started studying Economics. After a couple of semesters, I realized that economics wasn't exactly business, that it just contained abstract ideas and the fact that there were 15 answers to the same question drove me crazy. I switched to Accounting and Finance soon.
Even though I used to get top grades in all my courses, something just did not click. Even Accounting and Finance did not interest me.
Through a change in circumstances in 2006, my family moved to Canada, giving me more venues to "explore" my options about what I wanted to do in life.
Coming to Canada:
Migrating to Canada was exciting since it was a big change for me. I was given admission at York University, Toronto, where I started studying Finance (again).
Even though Finance had then started to interest me, I wanted to be known for something different. For that reason, I started reading biographies of people who were successful in many other, more unconventional fields such as domainers, CPA network owners, website flippers, Adsense arbitrage-ers and Forex.
The Forex Craze:

I will be honest with you. Since the very start, I never liked the idea of "going to work". Now, that does not mean I was lazy. I just never wanted to work for anyone else.
I learnt about Forex trading from a friend of mine. Listening to all the hype, I decided to give it a try.
"What was there to lose?", I said?
I reasoned that if countless other people were making millions trading currency, I could get a small piece of that pie as well.
Turned out I was wrong.
I lost my first $500 in the first month but I did not quit. I thought "there just has to be a code out there for me to crack in order to make tons of money trading currencies!".
A year later, after losing a grand total of $5,500 (which was a lot of money for me at that time), I came to the conclusion that there was no secret code to crack, that the market was more or less random, that the banks actually had a vested interest in making you lose money (so they turn up with a profit) and that the foreign-exchange market is one of the most efficient ways of burning through your hard-earned money.
The Internet Marketing Craze:
With the currency trading not helping me become a millionaire, I wanted to try my luck in something different. In July 2008, I came across Plug-in-Profit website, started by Stone Evans. The sales pitch of the website conveyed this idea: Start a website for free, put in $300, make $5000 every month.
Being an Accounting & Finance major, I decided that making $5000 every month with only $300 down was a great ROI.
So I tried it out, and instead of wasting only $300, I managed to throw over another $5000 down the drain in 2-3 months.
Disgruntled, I decided to get rid of the PIPS website that I had built and started studying SEO, affiliate marketing and all the various techniques the "successful" people were using in order to make money.
I visited the Warrior Forum, spent thousands on internet marketing ebooks and courses, subscribed to hundreds of "free" mailing lists which were supposed to provide me the most coveted secrets and finally started understanding what SEO and online marketing is all about.
Quantum SEO Labs:
In February 2009, I decided to form Quantum SEO. The reason for doing so is simple. I was having success with SEO and internet marketing, and I wanted to help others out.
In the beginning, marketing this company was very difficult. I had to spend around 6-8 hours everyday (without taking the weekend off) in order to get it up and running. In the first 2 months, I got no sales and very little traffic. But through hard-work, I now have a steady stream of traffic to the website.
Fast forward 3 years and we now work with over 150 clients from 15 countries around the globe.
My fascination with online marketing:
First of all, it is important to know that there is  huge difference between traditional marketing and online marketing.
The fact that you will always be able to find loopholes in search engines had always caught my attention. In online marketing, things change, and sometimes a bit too quickly.
Because there is constant change, there is more room (and more of a necessity) to try out new techniques, which leads to more possibilities of benefiting from such techniques.
No matter what anyone tells you, there is always a good chance you can out-compete commercial giants online. I have done so many times myself, although it had been more of a temporary gain.
However , in the "real" world, that possibility simply does not exist.
Combine all this with the comfort of working from home and the ability to outsource most of my work and you have a winning proposition.
My activities these days:
These days I am in the process of expanding Quantum SEO but I am working on many side projects as well.
I currently own over 400 websites in many different niches and try finding out new ways to promote them every week.
We currently have over 25 people working with us. My team consists of website designers and programmers, database managers, link builders, CPA network specialists etc.
It is a great experience managing my team and discussing new ideas and techniques with them.
If you have ever been interested in SEO, banner ads, Adwords, CPA networks etc. and have any questions, give me a shout because I have gone through a lot of trouble trying to figure them out.
My unique selling proposition:
There are a ton of SEO companies out there, so why should you even consider hiring me?
Let me give you a few reasons:
1. Always available on the phone: It does not matter where you are in the world. If you have questions, just give me a call and we can talk on the phone for upto 30 minutes if you like.  Most SEO company owners will never do this because they know how costly this proposition can turn out to be.
2. International clients: Quantum SEO has many international clients so chances are, we already have worked with websites in your vertical. That translates into more experience and better results.
3. Small company: I run a small company compared to other SEO companies out there. This means that our processes can easily be changed and the solutions are more customizable. 60% of our clients stay with us for just that reason.
4. I always try new methods: Instead of sticking to old methods which provide lower and lower returns over time, I have a knack for trying new methods almost every month. This means more potential return for you.
How Can I Help You?
Since I do not treat my business as a job, I am happy to answer any and all questions you might have, even if we do not formally work together.
If you have a new website and don't know how to promote it, give me a call. If your site just got penalized by the latest Penguin algo, I could help you out there as well 🙂
We actually have a very informal relationship with most of the clients who have been with us since the beginning. For them it is less about link building and more about discussing new ideas (and sometimes just chilling together over a cup of coffee).
The Future:
Even though I do not have a crystal ball with me, I foresee a very bright future.
I recently graduated from the DeGroote School of Business in April 2011 and received my MBA degree.
But completing a degree is only a small part of the education. I am fully involved in managing my business and websites as we speak.
That being said, one of my major goals is to share my experiences with you. If you come to my blog and learn something new, it would justify the existence of my blog. I strongly feel that my time spent learning internet marketing & SEO will help you by reducing your learning curve.
In the end, if you have any questions or comments, please don't be shy to contact me!