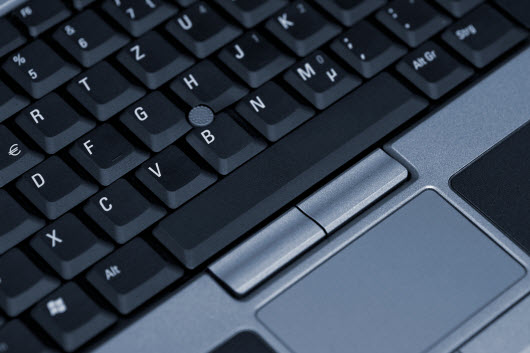 Okay, I need to clarify that these are not directly from the "experts" in the sense that these are not quotes I got by interviewing them. However, I have been looking over various blogs from experts on blogging and watching webinars from them so that I could find out what they suggest people do in order to create a new blog and get it moving quickly. Here's what you need to know:
John Chow – Consistency
Regular readers know I'm a really big fan of John Chow. I feel that he has some really terrific ideas on blogging and that he can really help the average blogger to jump start a new blog. While he has lots of ideas (and many are the same as those below from others), there is one idea which stands out more than any other – consistency.
Consistency means that you put up updates on a regular basis. I admit to being guilty of not being consistent myself, but I do try as much as possible to make sure this and other blogs I write for do get regular updates. Mind you, it doesn't matter if you post once a week, once a month, once a day or several times a day. The important thing for jump starting a new blog is to have a steady schedule when your readers know they can find new content.
Kim Roach – Guest Blogging
Okay, it's not a new concept and it's one that everyone champions, but Kim makes a big point of this and I agree. Guest blogging is one of the best ways to drive traffic to a brand new blog. Bloggers tend to be busy people and if they can fill their blogs with fresh, quality content which looks good, they're happy to share a link back to your blog, which will increase your own audience.
The key with guest blogging however is that you need to write your best stuff for the guest blogs (or at least something as good as what you have on your own). That's because guest blogging entails trying to get people to visit your blog – they're not going to do so if what you wrote elsewhere is crap, even if you promise that what you have on your own blog is really great.
Steve Pavlina – Advertise
Steve Pavlina has been blogging for years and makes his money from his blog as well as from his personal growth series. His very first comment about making money from blogging (which I admit is a bit outdated these days – his post was written several years ago, though I maintain that it's still useful) is that you should advertise.
And he says if you're going to advertise, do it right – don't just put up one little ad. Take the time to put up enough ads that show that your blog is intended to make money for you. On the other hand, I also feel that you don't want to overdo it on the ads. Readers can be turned off by too much advertising.
Rand Fishkin – Launch without Comments
Rand Fishkin is the cofounder of SEOMoz, so it stands to reason that he knows a thing or two about blogging and making money online. His advice to jump start a new blog is to start with comments turned off. Why? Because comments show that your blog is popular and happening. If there are 0 comments, people are reluctant to say anything.
Rand's suggestion is to wait for at least 100 RSS subscribers before you begin to accept comments. Personally, I don't see a problem with seeding comments, either by paying a professional to do so or by doing it yourself (trickier to do if you don't know how to change the style of writing). Either way, a blog with 0 comments showing is a definite turn off.
Darren Rowse – Continuity Programs
While others have mentioned a similar concept, I liked the way that Darren puts this on his Problogger blog. In essence, he suggests that a great way to make money from a blog (and incidentally, though he doesn't mention it specifically, to jump start a new blog) is to use continuity programs. In essence, what this means is that you would offer programs on your blog which both include subscriptions and which give your visitors a reason to keep coming back for more.