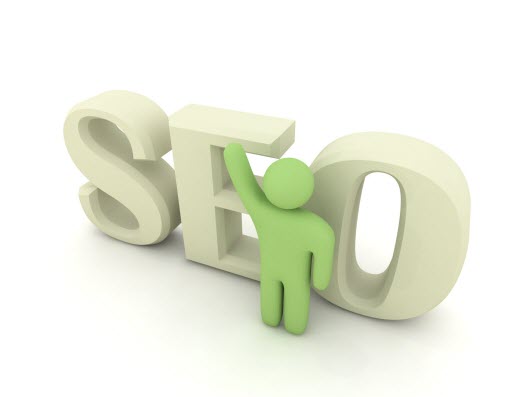 Doing competitive analysis, where you check to see just how many others are doing something on the same subject that you are doing, just makes good sense, regardless of the kind of business you run. Doing SEO competitive analysis is even more important because as I've pointed out in a previous blog post, the top keywords are hard to rank for.
I mean, let's face it – you're not going to rank for "make money online" without investing vast sums of money and time and frankly, I'm not sure you'd want to. But what if you want to know whether or not "make money online with a personal blog" is a good keyword?
Well, you could go to the AdWords tool from Google and check on the competition. However, there is a problem with that. The AdWords tool can tell you how many searches there are for a particular keyword. It can also tell you how much competition there is for a keyword in the AdWords system. However, it can't tell you how many quality websites are targeting that keyword. Here are five tools that can tell you that:
I'm starting with my favorite tool for doing competitive SEO analysis because it's the one tool I still use regularly. Traffic Travis is offered in both a free and paid version (the free version is functional with no time limit but does limit the number of sites you can look at). Traffic Travis basically works by letting you search for sites with a particular keyword and then it shows you the sites with exact match keywords as well as page rank so you know if the site is one you can take on or not.
I've written about SECockpit in this space before. In my mind, it's basically the Ferrari of the SEO competitive analysis tools because it takes things to a new level. However, like a Ferrari, it's expensive to use. In essence, SECockpit is an online program which uses cloud based servers to pull information similar to that of Traffic Travis.
However, it also provides suggested keywords and has a unique ranking system which shows you which suggestions are easier to rank for. In addition to this, it doesn't pull information from free sources. It pulls its information from SEOMoz, which allows SECockpit to provide more up to date and detailed information. However, you pay good money for this service, which will cost as much as $99 per month (cheaper plans are available though).
For your money, you'll also get access to an excellent planning guide which will help you maximize your SEO efforts.
Speaking of SEOMoz, why not go right to the horse's mouth as the saying goes? SEOMoz is known for providing a whole suite of top notch SEO tools and not just a competitive analysis SEO tool.  They also have their own server farm crawling the web and creating their own rankings for websites and keywords. However, like SECockpit, they are expensive. Plans start at $99 per month.
I know nothing about SEMRush. However, I am very familiar with SEOQuake, which is one of my favorite tools for checking page rank and other information about various websites (it's a toolbar addon for Firefox). Therefore, when I learned that the makers of SEOQuake offered a competitive analysis SEO tool, I knew that it needed to be included in this roundup. SEOQuake is free while SEMRush will set you back $69.95 a month.
Finally, WebCEO is a generalist SEO tool. Unlike most other tools I mention here (except for Traffic Travis), they have a free version available which is fully functional and offers lots of great features. The paid versions will set you back as much as $499, plus there is an optional subscription service as well.
If I have a complaint about WebCEO though it's that it's pretty hard to figure out. They do offer free support which is wonderful, but because it has so many features, I found it hard to follow what they all did and found that I didn't use it as often as I use Traffic Travis.
Bottom Line
Traffic Travis isn't perfect. It pulls from free sources and thus doesn't necessarily have the best and most current information, but considering it's free or $97 for the paid version, I'd say that it's hands down the best deal. Those looking for more should consider SECockpit. They pull their information from SEOMoz and are cheaper than that service, so I see no reason not to use them.
The other choices are good as well and definitely worth a look if the first two don't do the job for you as far as a good competitive analysis SEO tool, but Traffic Travis or SECockpit are definitely my primary choices.