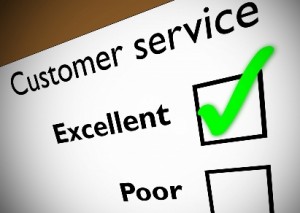 Have you adopted strategies to attract customers to your online business?
Does your business reflect an effective marketing approach that has the potential to make your business stand out from the rest and generates a good ROI and offer an excellent customer care service?
Mostly, businesses don't care much about this, which is slipshod tactic, quite frankly.
The first and foremost rule for any business to grow is that the owner should make an attempt at understanding his/her market and target audience and then adopt methods and techniques to keep the appealing factor alive for the customers.
If your business is still a young one or maybe struggling to bring in customers, or even if you just want to fire up the sales, you need to seriously evaluate the marketing methods you have adopted.
Remember, customers bring us business. Hold them dear. Everything you do should reflect what you can offer for your potential customers.
Here are a few things to pay close attention to:
1. Let Your Customers Speak!
Nothing matters more than knowing what your clients think about your product or service. To be able to win your customer's trust, always ask their feedback or response regarding your marketing activities or promotional services, if any. If you don't, try this now.
Gather responses from your clients and customers through Testimonials. I have thoroughly mentioned about it in detail in a previous post. You can ask them to share their business experience with you, any suggestions for improvements or how they'd want to see us in future etc. This will help you develop a bond with your customers and also give you an incentive to perk up your business strategies.
Requesting for a response is one of the easiest methods to gauge the value of your efforts. If you are getting a good response for one of your business efforts than the other, you can adjust your services according to the need then.
2. Offer Promotions and Make them blatantly appealing
Offer valuable promotions or discounts and make it persuasive. It's vice versa you see; you give a better 'catch' to your customers, you'll have them coming to you more often. Make them feel that you are offering a value-added service. Being only business or profit-oriented isn't the trick to survive among the competitive environment.
Think about it this way – what would you want to see or attain from your favorite service as a customer? Put yourself in their place and think like a customer. You'll be hit with ideas and a vision and you can then churn out your strategies and plan business movements accordingly.
3. Giveaways and Competitions
Offering an outstanding service is part of successful business campaign. Focus on your potential customers, show them you hear their needs and care about what they think and require. You can put up a competition and give them giveaways and exciting prizes. But, run an honest campaign. Don't go away rewarding your own employees. Hold a competition strictly for your customers.
You will likely double or even triple the number of customers you have currently once they see your dedication to their cause.
4. 24/7 friendly Customer Care Service:
Make sure that your customer care representatives are soft-spoken and trained well enough to deliver friendly services to your customers. Having a 24/7 technical support service who are always willing to help out is an added advantage.
5. Interact with your Customers through Facebook and Twitter:
By interaction, I don't mean something like, "Hey bob! What's cookin'? Let's watch the Thursday night game together?"
Make a profile page on Twitter and Facebook and interact with them up on the networks by asking them their direct opinions on your business fan page. Put up images of the popular services, gather votes, put up quizzes, ask them what they would do if they were running a business similar to yours.
This is what I call effective marketing and this is how you can expand the circle of your customers.