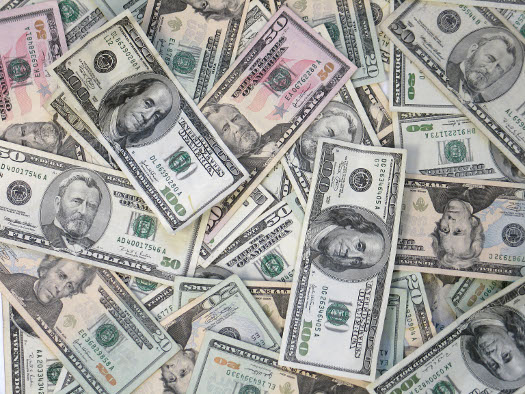 If you thought that all you could do to monetize your blog was to get Adsense ads, then you have been missing out on lots of great options for earning extra cash. And not all of them involve placing more ads (though some do). Here's what you need to know:
10. Adsense
Okay, we do need to mention this because Adsense is still the number one way to monetize your blog. These ads ( from Google) will be placed wherever you choose and can be text, graphics or both. The ads rotate based on what is being displayed (Adsense automatically checks for keywords and displays appropriate ads) and you get paid for clicks only.
9. Kontera
This is another great program for monetizing your blog. It used to be available only to those with lots of traffic, but it's now available for pretty much anyone. They'll put context sensitive ads on your blog, using double underlines for specific keywords. The ads only appear if the reader mouses over them.
8. Pubstop
Where Kontera places ads on keywords, Pubstop places them on photos. The ads only appear when you mouse over the photo.
7. Paid Reviews
You need to be careful with these because there have been some rumors that Google penalizes blogs that run paid reviews. Other say that they only penalize you if you don' make it clear that it's a sponsored review. Either way, try Review Me and PayPerPost to get paid reviews onto your blog.
6. Donations
Depending on the kind of blog you run, asking for donations may be perfectly appropriate. PayPal makes it easy, allowing you to place a donation ad on your blog and let people give money to help keep it running.
5. RSS Ads
Don't forget to monetize your RSS feed as well. Google Feedburner makes it easy, adding Adsense ads to your feeds automatically (you just have to turn it on in your adsense panel and run your feeds through them.
4. Sell Products
Whether it's your own e-book or print book or a piece of software you have developed (you can also hire developers to make the software for you or writers to write the eBook for you using a service like Elance), these are a great way to monetize your blog.
3. Gather an E-mail list
Put together an e-mail list of frequent visitors and send out occasional ads for various products to your e-mail list. The key here is not to send them out so infrequently that people forget who you are but also not to send them out so frequently that people tune you out as a spammer.
2. Sell Your Services
Your blog can also be used to advertise your writing services. Just put up a link where people can contact you for a "for hire" job and you'll get writing jobs based on your blog.
1. Get Affiliated
There are lots of affiliate ad networks out there on the Internet. Many of them work with name brand companies such as ING Direct, Geico auto insurance and Barnes and Noble. A few good places to try include Commission Junction and the Linkshare Referral Program. Don't forget as well to join Amazon's own affiliate program and sell their products as well.