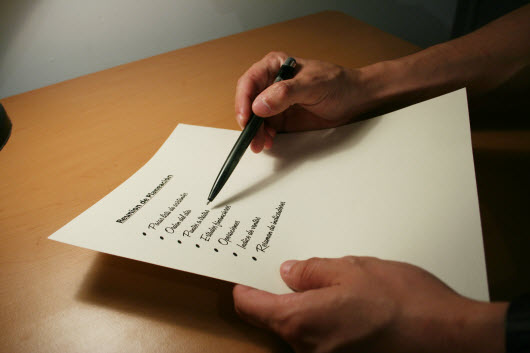 One of the most popular kinds of posts for blog owners is to write lists of various things. Ever wonder why that is? The reason is really quite simple – people like lists and blog owners like making them. Here's what you need to know:
10 Reasons Lists are Popular
Yeah, it's cliché, but why not? Here are my 10 reasons why blog owners like to write lists and why you may like them as well:
10.
They Get Great SEO
The fact is that lists are popular with Google and other search engines because people are always searching for them. Thus lists tend to get indexed and stay indexed more often.
9.
People Like Them
Your readers likely will enjoy reading these lists as well. After all, it's generally short, easy to read information which they can put to use right away rather than being forced to think about it.
8.
They're Good for Fillers
The other day, I wrote about the problems with keeping a blog updated on a regular basis and how one idea is to have fillers available which can be published in advance when you'll be away from the computer for a while. Lists make great fillers because they almost always will be evergreen.
7.
Lists are Easy to Research
It's pretty easy to make a list out of almost any topic you can think of and there are usually lists already available which you can cheat off of or at least use to create your own ideas. Speaking of that….
6.
They Let You Express Your Opinion
Another reason lists are so popular is that they let you express your opinion. After all, whatever it is you blog about, you inevitably will have ideas about what you like and don't like. Here is your chance to tell the world.
5.
Writing a List Keeps You Fresh
Many bloggers put up lists periodically because it keeps them "fresh." In essence that means that that they are able to do research on all the latest things in their industry without having to do much research since you don't need to provide long explanations.
4.
People Tend to Bookmark Lists
Getting people to keep coming back to your blog is an important part of doing SEO and when you provide a list, you are more likely to get people to bookmark your blog so they can come back and look at the list again.
3.
Lists are Fun
I don't know about anyone else, but putting together something like a list of my favorite SciFi shows of the 1980s is a great way for me to reminisce about some of the things I've loved in my childhood. I imagine that similar motivations might be behind bloggers wanting to lists.
2.
Lists Can Provide Unique Content
Check out the list of 90 ways to do SEO which I wrote for the blog. It's got lots of unique ideas which you can't find elsewhere. I came up with them because I was forced to think about lots of different ways to do things.
1.
Lists Are Great When You Can't Think of Something Else to Write
Let's face it – writing a blog on a daily basis can be tedious. However, making a list makes life pretty easy since you don't have to think much about it. So what are you waiting for? Write a list for your blog today!