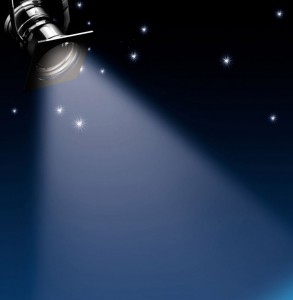 Hey guys, I just wanted to share with you an interview we did with the Director of S.E.O services, Jen Hodge at Absolute Placement Today.
I asked her many interesting questions, the answers to which you can find below. Hope this helps, please do not forget to comment!
Q.  What is your background and how did you land in the field of SEO?
A. You know, it's funny.  Career wise; I started off by climbing the restaurant ladder and getting into the corporate office for Champps Entertainment.  I was the culinary and training assistant, which is a far cry from the Director of SEO position that I'm in now.
I've held all kinds of fun jobs that have ranged from working at a dude ranch in the mountains of Colorado, managing a hair salon to running the office of a furrier.  I fell into S.E.O Services by chance in the early 2000's.  I was moving to a mountain town and the places that were hiring were of the food industry sort, which I was SO done with, and a hotel and bed and breakfast Internet Marketing company.
I decided the latter would be a good new adventure and I was right!  I got lucky enough over the course of the next few years to work alongside and be mentored by some of the industry's best and most knowledgeable in field of SEO Services.  Several years later, here I am!  Still blessed with the privilege of working with a great team and getting to use the skills I've honed over the course of my work in this field.  I've found my calling!
Q.  In your opinion, what is the single most important aspect of a successful SEO services strategy?
A. Well, that's tough because there are so many things that build up to a site being SEO success ready.  But, if I had to choose one thing only; I'd say link building.
Link building may seem like a no brainer.  But, I mean high end, relevant, cherry picked link building.  And as it so happens, our APT team is incredible when it comes to this type of link building.  Anyone can go out and get 1500 random, low ranking directory links that do little to nothing for a site.
It takes experts like the ones at Absolute Placement Today ( shameless plug! ) to develop and execute strategies to get great links that build link reputation and help gain ranking for a site.
Q.  What is the biggest change you've seen in SEO since your start?
A. Easy.  The biggest, most remarkable change I've seen is the emergence and utter domination of all things social media.  There are so many different ways to promote a website these days, it's unreal!  What's even more unreal though is the number of companies who still are not maximizing their potential with it.
Q.  What is one big SEO secret you wouldn't mind sharing with us?
A. Promise you won't tell?  SEO is not rocket science.  However, some of us are better at it than others.  It takes a big time commitment and detailed skill set to get major, ROI producing, 1st page results.
Q.  Just for fun…  Tell us something about yourself that most people don't know.
A. I can't whistle.  I've tried and tried for years.  I've put quite a bit of time into it really and I just can't do it.  I'm waiting for a Rosetta Stone on whistling.
About Absolute Placement Today:  APT is an SEO Services company located just north of Dallas.  They specialize in both local and national optimization campaign management and pride themselves on providing stellar customer service, great results and affordable SEO pricing.  You can learn more from Jen on the Absolute Placement Today affordable SEO services blog, APT Facebook page and tweet with the team on Twitter.