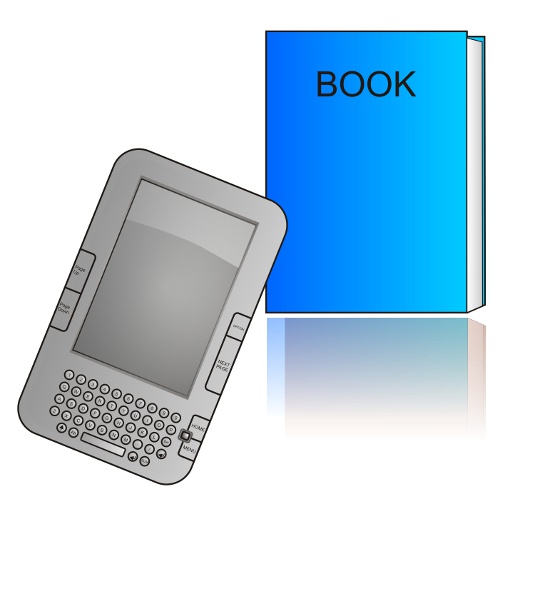 I have to warn you that what I'm about to share with you regarding putting your free eBooks into Kindle and ePub format is completely untested and may either give you a huge advantage over your competitors or it may be a waste of your time (I can't see how it could hurt you though).
This is purely based on my own anecdotal research from visiting forums that are devoted to eBooks and paying attention to complaints I've seen mentioned in such places.
That said, I do believe that this idea (which I plan to implement for my own freebies shortly) is a phenomenal one. It's an idea which won't take you much longer and could very well get you more conversions from your squeeze page, both for paid and free eBooks that you sell or give away in order to build a list.
Everyone Gives Away Freebies Or Low Cost Stuff
Let's start with some basics: building an opt in email list usually entails either giving away or selling at a steep discount, an eBook, a report, some videos or some software which people want and will find to be really valuable. The idea is that this is a bribe to get them to hand over their e-mail address so that you can send them content and sales offers.
I've covered this in greater detail in an earlier blog post and I won't go into all of it right now. Suffice to say that it is important to make sure that you don't oversell your list. Provide real content as well as sales offers and you'll find them to be more responsive and excited about making purchases.
The Problem With PDF
Now, if you give away an eBook or a report, inevitably, it's going to be sent over in PDF format, which is still the most popular format available and which is universally readable on computer screens.
The trouble is that the Kindle, Nook and other eBook readers such as the Sony Reader and the iPad have become increasingly popular options for reading eBooks. Unfortunately, with the possible exception of the iPad (I don't know – I haven't seen it), PDF documents often don't display well on those platforms.
There are problems with reflow of the words to fit the smaller screens and there is something about the PDF format that most eBook readers have trouble with rendering. Most people who get PDF documents and want to put them onto eReaders say that they have had poor results, especially when the PDF hasn't been formatted in such a way as to make it display smoothly on an eReader.
Native Format
The best option for these readers is to get your free eBook or report in the native format which works well on their eReaders. For everyone but the Kindle, that's pretty much ePub. The Kindle has its own proprietary format based on Mobi style eBooks.
My Theory
Now, here's my theory: if you were to take the few minutes required to re-render your books in ePub and Kindle format and then offer all three options in a single zip file, I believe you'll increase conversions to your squeeze page. That's because people will be more likely to want to download your product as opposed to the competitor's since they can read it at leisure on their readers.
Two Downsides
Now, I see two downsides to this option so it's not a slam dunk, but I believe this is still worthwhile to do:
By putting your free eBook into the native format for Kindle or ePub, you may limit your chances of getting clicks on your embedded links since many of these readers work offline most of the time. Though, to be fair, the Kindle, Nook and iPad all have some kind of web connectivity, though in the case of the two former it's somewhat limited.
The other issue is more negligible – you need to reformat your book to fit the needs of these new formats. Fortunately, that's easier to do.
Making It Happen
Okay, so you've decided to take my advice and want to try this idea out. Great. Here's how you do it:
Remove headers and footers from your book. ePub and Kindle won't find any use for them and they'll annoy your readers.
Make sure that your table of contents is hyperlinked throughout the book. This is easy if you use Heading 1, Heading 2, etc. when you lay out the book.
If you have complicated diagrams, screen shots or pictures, remove text wrapping from them.
Save the document as an RTF file (Rich Text Format). Word and OpenOffice can do this easily.
Download Calibre (its free and wonderful for managing eBook collections) and load up the book in the software. Click convert, select ePub or Kindle format and do the conversion.
Check your finished product by opening it in Kindle for PC/Mac or Calibre for the ePub book.
You'll spend in total around 10-15 minutes extra to do this. A VA could easily be trained for the job as well since it's not very complicated work to remove formatting. Then, just add the ePub and Kindle versions to the zip file you send out when people buy your trial or opt in and get the free eBook.
I'm almost certain it will increase conversions if you make a point of mentioning on your squeeze page that you support all eReaders and that ePub and Kindle versions of the books will be sent along at no additional charge. You can even make a list of eBook readers you support so as to drive the point home. Best of luck. To our mutual success.