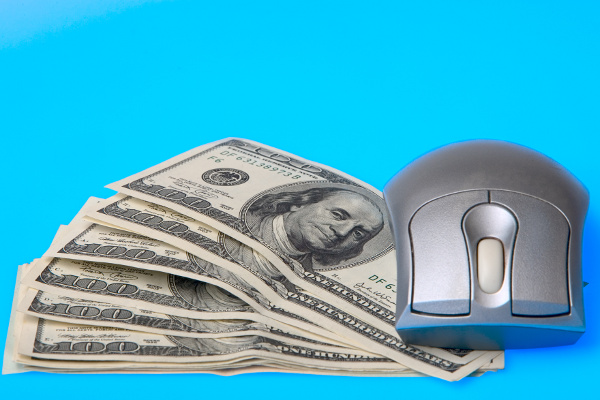 I wrote here recently about 10 ways to monetize your blog and mentioned that there are a number of really great affiliate marketing programs available which you can sign up for to sell products and services online.
These affiliate marketing programs are great for those who run blogs or websites with lots of content they want to monetize.
The Key to Making Money with Affiliate Programs
The key however to making the most money with these affiliate programs is not just to arrange for them and to put up ads on your web site. You need to also actively promote the services that they have to offer.
For example, you could get an ad for say HSBC Direct savings accounts. They pay $25 for each account you sign up. I happen to have an ad for them on my own blog's front page, both because it's a good paying program and it's a program I personally like and use myself.
However, to really maximize the benefits of that link, it's useful to also send out e-mails to your mailing list telling them about this great opportunity. Do a blog post where you review the program. Actively promoting your affiliate marketing programs is critical.
Anyway, here are six of the top affiliate marketing sites on the web, with some of the best companies on the Internet. These are places where many people make some very, very serious money and get lots of conversions. Feel free to comment with your own favorites:
While there were some concerns about Commission Junction or CJ as they are commonly known, over-all, I haven't found reason to complain about them.
Also, from everything I've read on other blogs and on forums for bloggers and webmasters, CJ has long since cleaned up their act. The complaints tend to be several years old and people seem to be happy with them.
CJ is probably the biggest of these kinds of places, with at least a dozen new companies joining the ranks every day. They have a massive selection of quality companies to offer you. Some that I advertise on my own blog include for example Gerber Life Insurance, Bloomberg Business Week Magazine and Mint.com.
Of course, my personal blog is all about finance so it's natural I'd have those offers. However, they have quite literally everything under the sun, so you can be sure you'll find what you need here.
Often mentioned in the same breath with CJ, the Linkshare Referral Program is probably the second largest such program on the web. Companies such as Geico auto insurance and the aforementioned HSBC Direct advertise with them.
From what I've read, they're also honest, though for some reason, some bloggers claim to get less referrals from them.
Google seems a bit late in the game getting into affiliate marketing (they actually warn against aggressive affiliate marketing and insist that your site must have plenty of other, truly useful content if you want to have affiliate links), however they have managed to sign up some major advertisers such as Netflix and Barnes and Noble.
I will admit to knowing nothing about Revenue Ads at all. I just signed up with them myself. However, John Chow highly recommends them, which seems to me to be a pretty good reason to think they have something worth offering.
By the way, if you haven't heard of John Chow, you may want to check out his blog at www.johnchow.com. He's got lots of great ideas for making money online.
One of the easiest affiliate marketing programs to get approved for, Amazon also sells pretty much everything on earth and they offer a very nice, very fair affiliate marketing program. This is the only independent program in this list because I really do like Amazon quite a little bit.
Finally, ClickBank is an affiliate website which is a little different from the others mentioned here. They don't sell products from major corporations. Instead, they have lots of e-books and software programs, some are worthless, others quite useful. You need to look around and choose which affiliate marketing products you are comfortable with promoting.